Russell Crowe and his pup were denied entry to a footy match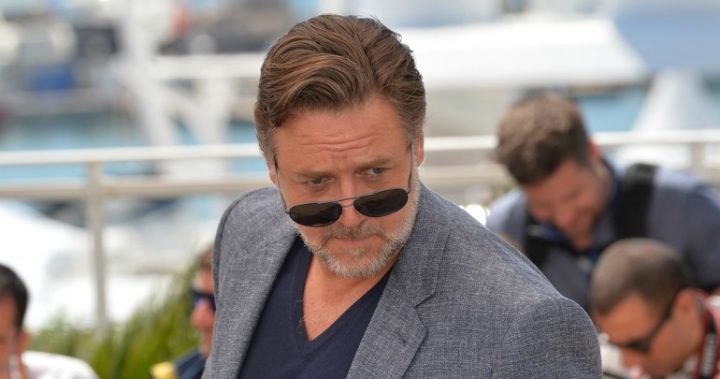 In news that certainly surprised him, Russell Crowe and his (frankly, adorable) pup QueBlue were turned away from a rugby league game, despite Crowe's celebrity status. 
The reason? Dogs were not allowed, and no exceptions even for cute pups visiting all the way from the bush!
Read more: Russell Crowe sends Terri Irwin a cheeky birthday tweet
Crowe is a huge supporter of the league, and has contributed millions to his beloved sport, not to mention the fact he is a co-owner of the South Sydney Rabbitohs, but none of it made a difference when he attempted to gain entry to Mascot oval to watch a juniors game last weekend, after travelling from his Coffs Harbour farm. 
Ad. Article continues below.
The Daily Telegraph reported that Crowe was turned away by a "stern female official" at the oval's entrance because of his canine companion. 
Read more: Russell Crowe threatens to sue gossip mag over 'deliberate lies'
The 53-year-old Oscar winner was reportedly less than impressed when another dog owner was allowed to enter – by the same official! – after saying that her poodle was a team mascot. 
Luckily, a friend came to the rescue, pup-sitting while Crowe went in to watch the game. 
Ad. Article continues below.
"The pup is just a bit young to leave by himself in a car," Crowe said.
"I prefer my upholstery without bite marks.
"He lives up in Coffs and is only visiting the state capital.
"Not a nice way to treat visitors from the bush.
"Besides, he's a Blue Heeler.
"Shouldn't that be revered in this state? Especially in league circles. That might be the NSW Blues team woes explained right there."
Are rules rules, or would you have turned a blind eye to Crowe and his adorable puppy?