RSPCA slammed over Julia Gillard dog toy 'mistake'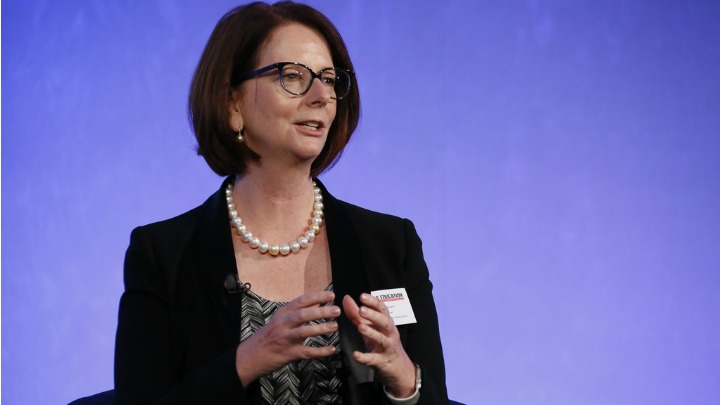 An RSPCA Queensland pet shop has been forced to pull a Julia Gillard dog chew toy from its shelves after being flooded with complaints.
RSPCA spokesman Michael Beatty said the toys had mistakenly been taken out of storage by a volunteer at the store in Wacol, Brisbane.
"About six years ago we had Tony Abbott and Julia Gillard toys which we sold," he said.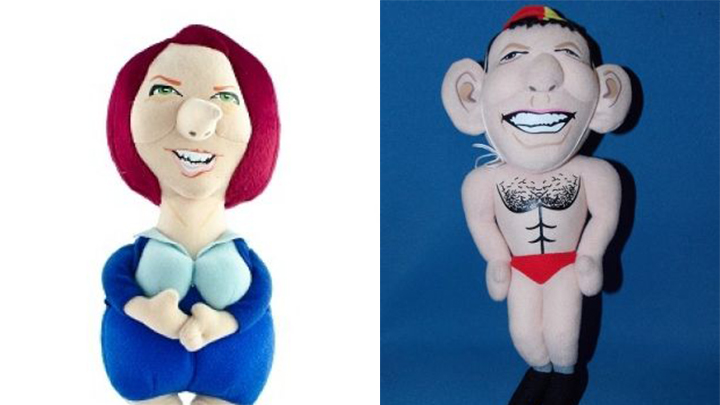 The Abbott dolls sold out, but there were a number of Gillard toys left over, which were packed away in storage.
Ad. Article continues below.
The dolls — stacked in the dog toy section of the store — are dressed in a navy blue suit and feature deep red hair and accentuated noses and breasts.
The toy has infuriated many women's rights groups. Women's Electoral Lobby convener Jozefa Sobski said she was deeply offended by the RSPCA's decision to turn an accomplished former member of parliament into a plaything for a pet.
"Surely they have other creatures they can use as toys, this is just repugnant," Ms Sobski said. "It is disrespectful to the former prime minister, and I believe it is designed and sold to be disrespectful."
The RSPCA was also hit with criticism on social media, and from several women's equality groups after The Courier-Mail revealed the caricatures of Australia's first female prime minister were being sold for $20.
"First came 'At Home with Julia. Now this. Will it never end, this ridiculing of our only female Prime Minister?" wrote Margaret Brennan on Twitter.
Ad. Article continues below.
Another user, Lesley Russell Wolpe, said, "Julia Gillard objectified as dog chew toy by RSPCA – I gather there are also Rudd, Abbott versions. Not on RSPCA!"
Some users, like Julie, were quite critical, saying, "Selling dog chew toys of Julia Gillard. Say bye bye to future donations RSPCA!" While other users like Acinkoc called the toy "sexist & wrong on so many levels".
What do you think about the toy? Is it something that the RSPCA can get away with, or is it in poor taste?