RSL under review as memberships plummet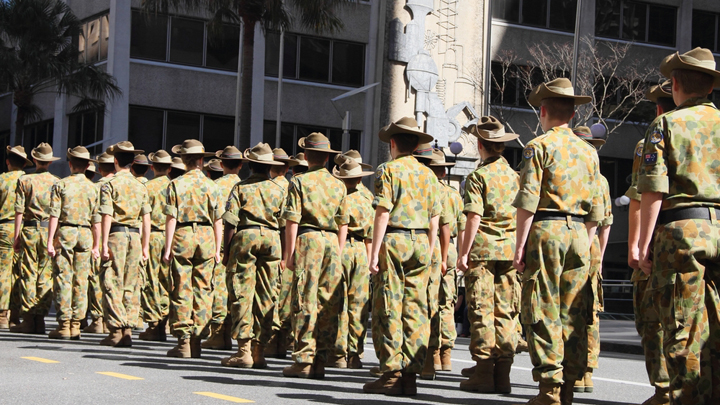 If you've been a member of the RSL, then you'll be concerned or even alarmed by this news.
The NSW branch is going to launch an audit of seven years' of spending by senior leadership following allegations of fraud and questions about transparency of finances.
The revelations come after are an extraordinary meting was held last week.
Fairfax Media has reported on the minutes of the meeting, which showed the council pushed for the audit "in order to protect the integrity of RSL NSW and its senior officers from lingering concerns and suspicions".
CEO Glenn Kolomeitz wrote to members after the meeting that "in the event the audit provides evidence of fraud on the part of any person/s, ignoring the issues is tantamount to concealing indictable offences or wilful blindness to the commission of such offences".
Ad. Article continues below.
RSL members said they had concern sub-branches, independent of but reporting to the state council, have an estimated hundreds of millions of dollars in cash.
They believe the money could be spent on veterans' services.
So just what are the allegations?
Well, an anonymous letter circulated among RSL members raised a probe of the Granville sub-branch that criticised former president John Haines over his out-of-pocket expense claims.
The probe found Haines had received $200-per-month lump sum payments that were billed as expenses.
Ad. Article continues below.
It also found that the payments "show no evidence that they directly link to any legitimate expenses incurred by them in their honorary services to the sub-branch".
Haines was cleared by the state council, who resolved "no further action is necessary."
There are also reportedly concerns about spending.
The 13 unpaid state council members spent $152,704 on "travelling and other expenses", according to financial statements from last year.
Ad. Article continues below.
Other expenses include $57,883 in "presidential expenses" and "travelling expenses" for staff of $63,501. Administration spending came to a total of $4.2 million.
You might be wondering what the concerns about membership are?
Well, membership has plummeted in the last 30 years as the RSL NSW struggles to attract young veterans of wars such as Afghanistan.
In fact, memberships were more than 120,000 in the 1980's and fell to just 38, 713 last year.
Ad. Article continues below.
Meanwhile, council member James Brown has written about the need for major RSL reform.
What do you think? Do you have concerns about the RSL? Why do you think memberships are falling?