William and Kate cosy up on popular British TV show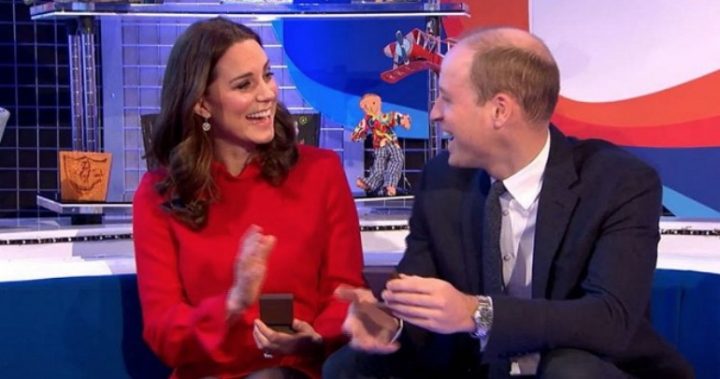 The Duke and Duchess of Cambridge aren't known to get touchy-feely in public, but the royal pair relaxed their PDA rules a little for an appearance on beloved British children's show Blue Peter on Wednesday.
The couple visited the set of the BBC program to talk about their mental health initiative and were overjoyed to find they had been awarded the Gold Blue Peter badge for their campaign work on children's mental health.
The badge is considered an incredible honour and has only been awarded to a handful of people, including the Queen, throughout show's 60-year history.
"That's very touching," said William, while Kate said receiving the badge was "hugely special," and "a real honour."
When told they were following in the Queen's footsteps, William exclaimed, "We'll compare!" prompting Kate to laugh and place her hand on his leg and say "we've got a lot more work to do I think".
Ad. Article continues below.
The move apparently surprised British royal experts, with many noting it's one of a handful of occasions the pair have touched in public.
With William second in line to the throne, the couple prefer to adhere to traditional royal protocol and avoid public displays of affection.
They're thought to have taken their cues from the Queen, who has rarely put on a showy display with Prince Phillip.
Ad. Article continues below.
The British public was ecstatic when William and Kate were photographed in a celebratory embrace after Britain won a cycling race at the 2012 London Olympics.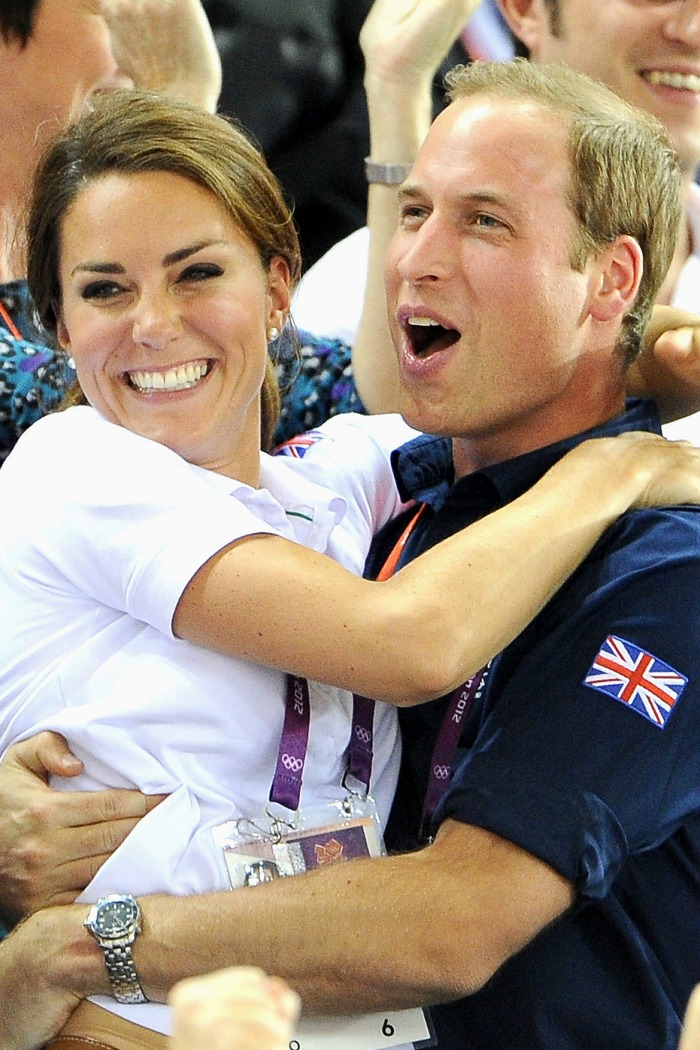 Since then, they've mostly refrained from holding hands or hugging in public.
However, with two young children, a baby on the way and six years of marriage under their belt, it's clear the couple are as close as ever.
Are you a fan of the work William and Kate have done for children's mental health? Do you think they'll make a good King and royal consort?