Why the Queen only carries money on a Sunday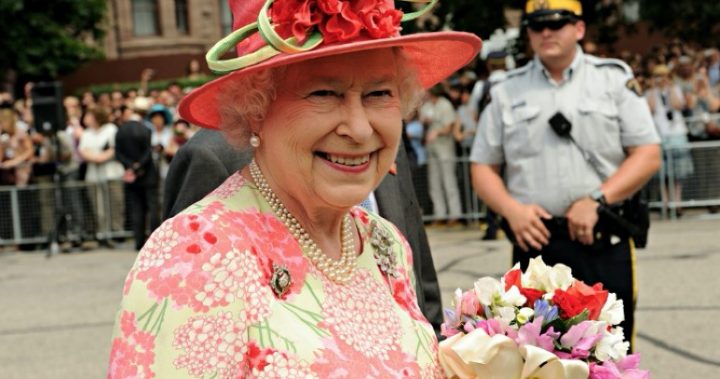 Queen Elizabeth certainly isn't short of a buck or two, but when it comes to carrying money for herself it seems the royal has has almost no need.
In fact, the Queen only carries cash with her one day of the week — a Sunday — so she can make a small donation to her church collection plate after worshipping.
The Sun reports that the royal monarch has a staff member iron a £5 note into a small square so that she can discreetly place it on the plate without onlookers seeing.
On days she's feeling particularly generous, she hands over a £10 note instead.
The royal is a fastidious church-goer and rarely misses a Sunday service.
Ad. Article continues below.
So what does the Queen fill her purse with if not a wad of cash and a handful of loose change?
She reportedly likes to keep her purse fairly light and only carries mint lonzengers, a fountain pen and lipstick with her on most outings.
The royal went sans handbag earlier this week at the 70th anniversary of the King's Troop Royal Horse Artillery in Hyde Park, London.
Sgt Colton is the first female Master Tailor & Sgt Wyatt is the first female Master Saddler in the @KingsTroopRHA. pic.twitter.com/nCU1hfsYTp

— The Royal Family (@RoyalFamily) October 19, 2017
Ad. Article continues below.
Known for her love of horses, the royal couldn't wipe the smile off her face as she greeted officials and stopped to say hello to some of her four-legged friends.
Proving she's just as lively as ever, the royal even stood up in her Range Rover and poked her head through the sunroof as she drove past the riders to inspect Kings Troop line up.
Her Majesty then inspects the @KingsTroopRHA as part of their 70th anniversary celebrations. pic.twitter.com/mo0cEaCrjz

— The Royal Family (@RoyalFamily) October 19, 2017
Are you a fan of the royal family? Do you think Queen Elizabeth has done her role proud over the years?