Under-fire Princess Michael apologises for 'racist brooch' furore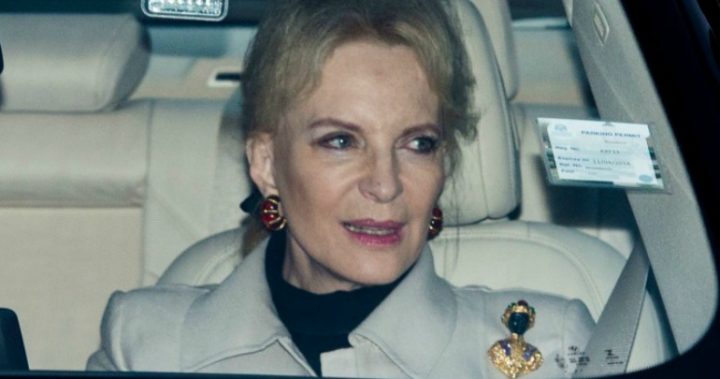 Princess Michael of Kent, under fire for wearing what many called a 'racist brooch', has apologies for causing offence with her so-called blackamoor jewellery.
The princess, who was criticised for wearing an out-dated brooch depicting an African slave to meet Meghan Markle, Prince Harry's bi-racial American fiance, for the first time, has said via a spokesperson that she was "very sorry and distressed that it has caused offence".
Critic blasted the unpopular royal for wearing what many believe is a racist depiction of an African person, particularly to her first family event with Markle, who's due to wed Prince Harry next year.
Read more: Princess 'Pushy' accused of insulting Meghan Markle with racist brooch
But the 72-year-old's spokesperson told The Sun and other news outlets that the brooch was a gift that she had worn many times before.
Ad. Article continues below.
Markle's mother is African American and father caucasian, and the actress has spoken before of watching her mother being racially abused. Being of mixed race had made it difficult for her to get acting parts, Markle's also said, because she was never considered "black enough or white enough" for roles.
Princess Michael, meanwhile, had been accused of racism in the past, having told ITV that she had once "pretended years ago to be an African, a half-caste African, but because of my light eyes I didn't get away with it, but I dyed my hair black".
"I had this adventure with these absolutely adorable, special people and to call me racist: it's a knife through the heart because I really love these people," the royal, who's married to the Queen's cousin Prince Michael, said once of a trip she made to Africa.
Do you think she had anything to apologies for? Did you know of the origins of the brooch before reading these stories?