The sad story behind Queen and Prince Phillip's low-key 70th party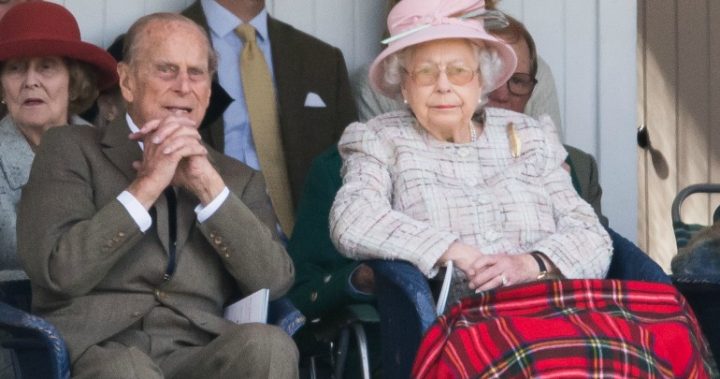 Queen Elizabeth and Prince Phillip have a milestone date in their diaries next month – the couple will celebrate their 70th wedding anniversary.
But British newspaper are reporting that it will be a lower-key affair than their previous big anniversaries, which were marked by services of thanksgiving at Westminster Abbey, where they were married.
It's the first time any royal couple have hit the 70th anniversary, but the Daily Mail reported that a grand celebration had been ruled out because the couple had had so many of their close friends pass away in the past year.
"They feel they can't top the golden and diamond wedding anniversaries and don't particularly want to," the newspaper's well-connected diarist Sebastian Shakespeare reported a friend of the royal couple as saying. "They also don't want to be reminded of the many missing faces."
In the past 12 months, the Queen's cousin and close confidante Margaret Rhodes has died, as well as her other life-long friend Lady Elizabeth Longman. Lady Elizabeth, Rhodes, who was the daughter of Lord Elphinstone, and the monarch had been friends since childhood and the two were among Queen Elizabeth's eight bridesmaids.
Ad. Article continues below.
Meanwhile, Prince Phillip has lost two close friends, his former private secretary Brian McGrath and the royal archivist Anne Griffiths, The Express reported.
So, instead of a large public celebration, the Queen and her consort will hold a small dinner party for family and friends at Windsor Castle to mark their platinum anniversary, 
How did you celebrate your big wedding anniversaries? Has losing loved ones ever put you off marking important milestones?