The Queen and Prince Philip celebrate anniversary with new photo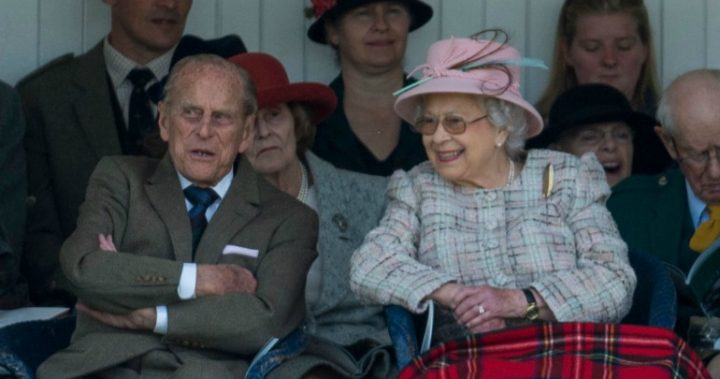 Queen Elizabeth and Prince Philip may be celebrating the official date of their 70th wedding anniversary on November 20, but that hasn't stopped them from spreading the love a little early with the release of a brand-new photographic portrait. 
The Royal Family (the official Instagram account for the British monarchy) shared the portrait to its 949,000 followers, who were glad to declare their love for the couple.
"To mark the 70th Wedding Anniversary of Her Majesty The Queen and The Duke of Edinburgh, new photographic portraits have been released worldwide," the caption begins. "The Queen and His Royal Highness will celebrate their Wedding Anniversary on 20th November 2017.
"The portraits, by British photographer Matt Holyoak of Camera Press, were taken in the White Drawing Room at Windsor Castle in early November. 
"In this first release, The Queen and His Royal Highness are framed by Thomas Gainsborough's 1781 portraits of George III and Queen Charlotte, who were married for 57 years."
Ad. Article continues below.
Read more: Heartbreak for the Queen as she loses another close friend
In the image, the Queen and Prince Philip are standing together in fairly neutral colours, though the Queen (looking far younger than her 91 years) seems to have a kind of regal glow about her thanks to her cream dress and elegant styling. One of her trademark three-strand pearl necklaces can be seen peeking out from the dress. 
Ad. Article continues below.
Prince Philip, who has been placed slightly behind his wife, is wearing greys in varying shades, with a maroon tie. His dress shirt perfectly complements his wife's dress. 
Read more: Reporter's rare glimpse into the Queen and Prince Philip's 7o-year marriage
The Royal Family Instagram account also shared a link to a website, where fans can learn more about the Queen and the Duke of Edinburgh's wedding day, which took place on 20 November 1947 at Westminster Abbey. 
The website features black-and-white photographs of the big day, some video footage, and even an image of Sir Norman Hartnell's design for the then Princess Elizabeth's wedding gown, which was approved less than three months before the wedding. 
There are 70 facts about the Queen and Prince Philip's wedding listed on the website, including the minute details about the Queen's gown and accessories, the type of food eaten on the day, and how the nine-foot, four-tier wedding cake was decorated. According to the website, "the couple received over 2,500 wedding presents from around the world and around 10,000 telegrams of congratulations". 
Are you excited to see how the royal celebrate this milestone anniversary?