Stunning Meghan Markle inspires school children on rare royal outing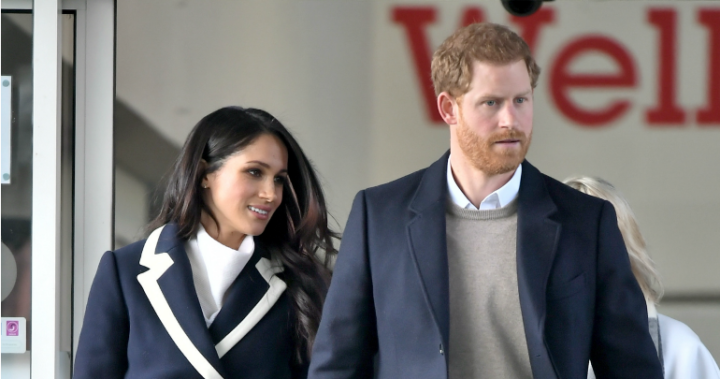 Meghan Markle has proved she's a natural in her royal duties already, as she met fans and gave some school children inspiring advice on International Women's Day.
The former Suits actress, 36, once again stole the show as she made a rare appearance with husband-to-be Prince Harry, before greeting fans at Birmingham's Millennium Point.
Showing off her figure, she wore tight-fitting black trousers, a loose cream jumper, and a fitted navy coat with cream trim, while keeping her hair loose and wavy. Looking as smitten as ever, she held hands with Harry throughout a lot of the trip, and they shared several loving glances once inside.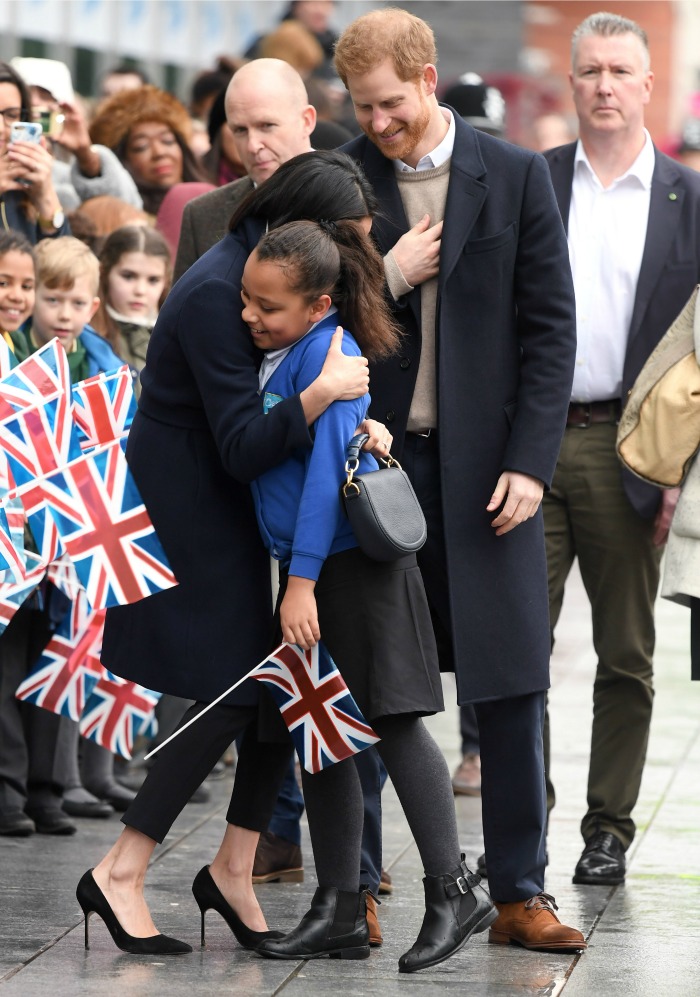 But it was Meghan's tender moment with a schoolgirl that shone out. As Harry greeted some youngsters in the crowd, he met 10-year-old Sophie Richards who told him she dreamed of becoming an actress one day. Grabbing his actress fiancee, she immediately gave the shocked schoolgirl a hug in front of the cameras.
Ad. Article continues below.
Speaking to the BBC shortly after, Sophie explained: "Meghan told me that I can achieve whatever I want to achieve. And Meghan said she would like to see me on TV when I become an actress. It was a dream come true. I will never forget this day."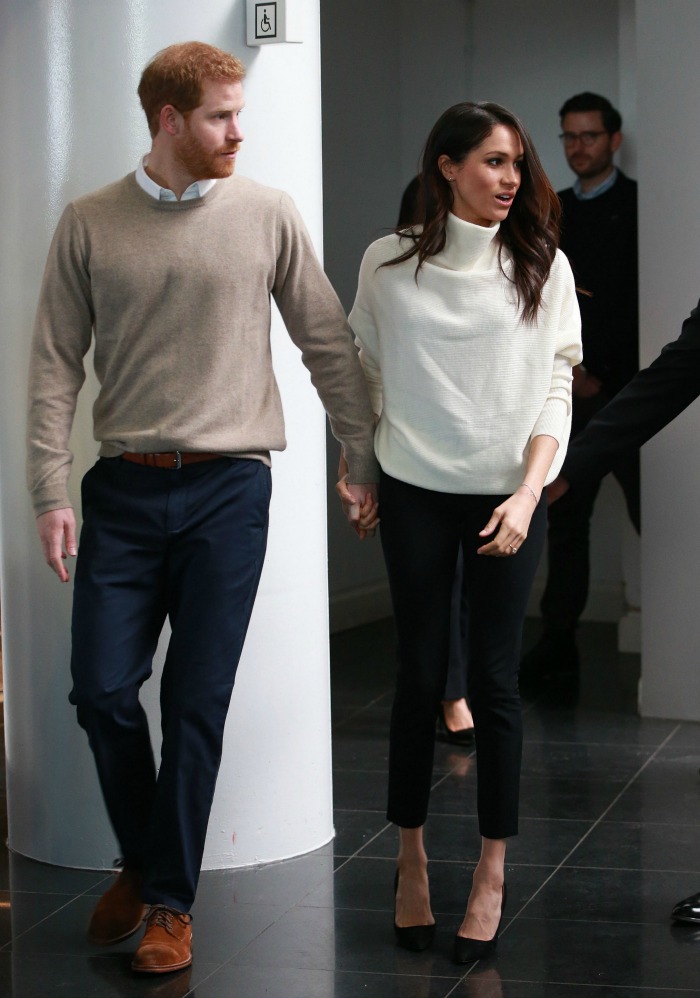 Later in the day, the pair met more schoolchildren inside, before trying on some virtual reality headsets, and offering out some inspiring advice to their companions. Harry reportedly told the teenagers: "You must have brains the size of a planet."
Ad. Article continues below.
According to the Telegraph, the couple then urged the kids to carry on with their science, technology, engineering and maths once they left, with Meghan adding: "I love being here to see this on International Women's Day. You're using your brain in a really challenging way." She later added: "It's amazing to see so much young talent, so much confidence. It's such a strong programme."
Meanwhile Harry told the group: "You must have brains the size of a planet. And you can't just come in today, do this and leave. You've got to carry it on."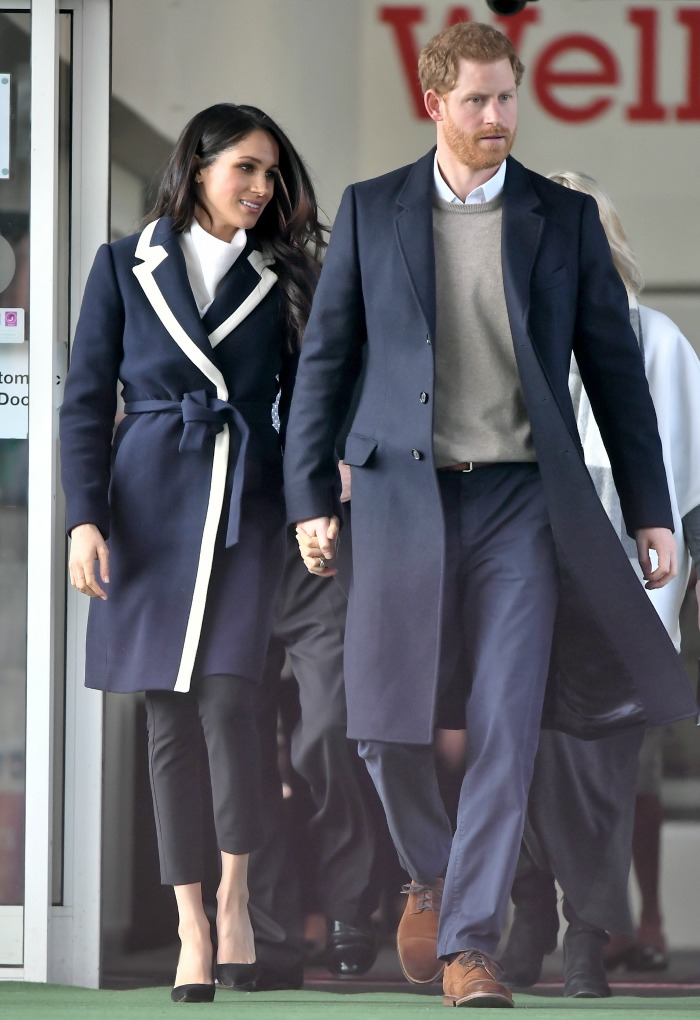 Later on, Meghan met Tasneem Chihani, 14, and when she told her she wanted to pick Dr Anne-Marie Imafidon, the founder of the social enterprise Stemettes, as her inspiring woman of the day, Meghan reportedly replied: "A woman in the face of society is seen as one who has to be pretty, thin and quiet. The one who dares to fly in the face of all these stereotypes is the best kind of role model a young female can have."
Ad. Article continues below.
Meghan and Harry are set to marry in May this year in an intimate ceremony in the grounds of Windsor Castle. It was recently revealed they had invited members of the public to their wedding day too.
Read more: You're invited: Prince Harry and Meghan invite public to wedding
"Prince Harry and Ms. Meghan Markle have said they want their Wedding Day to be shaped so as to allow members of the public to feel part of the celebrations too," a statement previously read. "This wedding, like all weddings, will be a moment of fun and joy that will reflect the characters and values of the Bride and Groom."
Are you a fan of Meghan Markle? Do you think she's a natural with her royal duties?