Sarah Ferguson shows off her figure in fitted geometric dress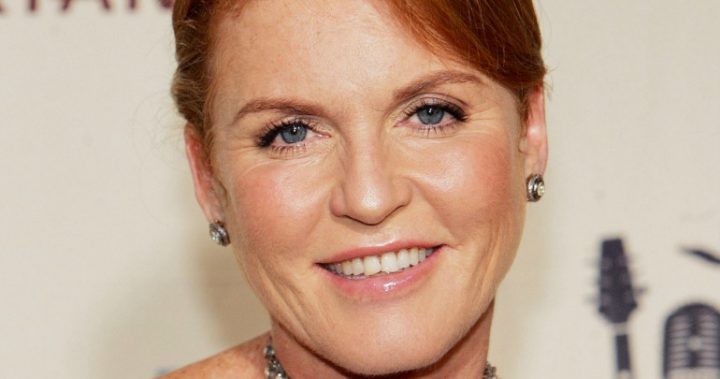 Bright, bold and beautiful. That's the look Sarah Ferguson proudly put on display at the annual Ladies Lunch for the Silent No More Gynaecological Cancer Fund in London on Wednesday.
The Duchess of York looked lovely in a blue, white and black geometric-print dress with strategically placed panelling to create a streamlined look.
Despite the fancy affair, she ditched the heels and kept things casual with a pair of black ballet flats instead.
Ad. Article continues below.
The Silent No More campaign raises both funds and awareness for Gynaecological Cancers and has become one of the Duchess' favourite charities over the years.
This year's fundraiser was attended by a host of London socialites, who stepped out in their best designer gear for the glamorous event.
There were plenty of royal associates in the crowd, too.
Attendees included Prince Harry's former flame Astrid Harbord and jeweller to the stars Sofia Barattieri, whose ex-husband recently dated Princess Diana's niece, Lady Kitty Spencer.
Ad. Article continues below.
The women are all on the committee of the Gynaecological Cancer Fund and have reportedly raised more than AU$426,000 for the Silent No More campaign.
Silent No More is an effort to raise awareness of gynaecological cancers, which occur in the female reproductive system, and to end embarrassment about seeking help for symptoms.
Gynaecological cancers account for about 10 per cent of all female cancer diagnosis and include ovarian cancer, endometrial cancer and cervical cancer among others.
Women aged 60 and over are the most at risk.
Are you glad to see more awareness is being raised for these types of cancer? Are you happy to see the Duchess using her profile for a good cause?