Queen reveals pain of wearing her crown in rare account of coronation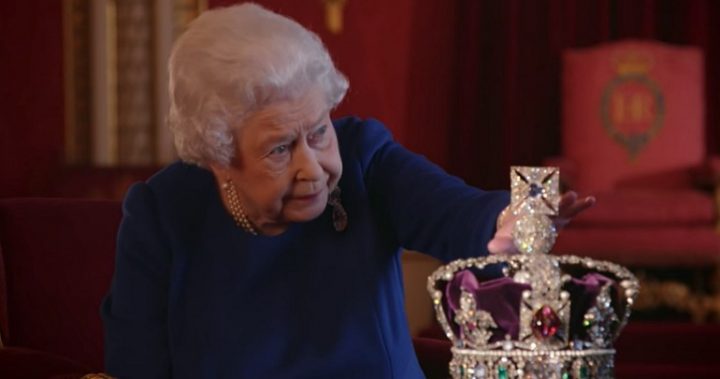 The Queen has shared a rare, personal account of her coronation, giving fans an insight into life as the monarch.
From the pain of wearing the heavy Imperial Crown, through to the "uncomfortable" golden carriage, the Queen speaks about some of the hidden secrets behind the famous ceremony.
Opening up for a new BBC documentary, the monarch, 91, appears relaxed in a teaser clip and shares light-hearted jokes on camera. Discussing the beautiful crown, famously worn at coronation ceremonies, she even says her "neck would break" if she were to look down in it. 
Discussing her long walk to the throne, the Queen then admits she was brought to a standstill when her long robes dragged on the thick carpet in Westminster Abbey, the Guardian reports.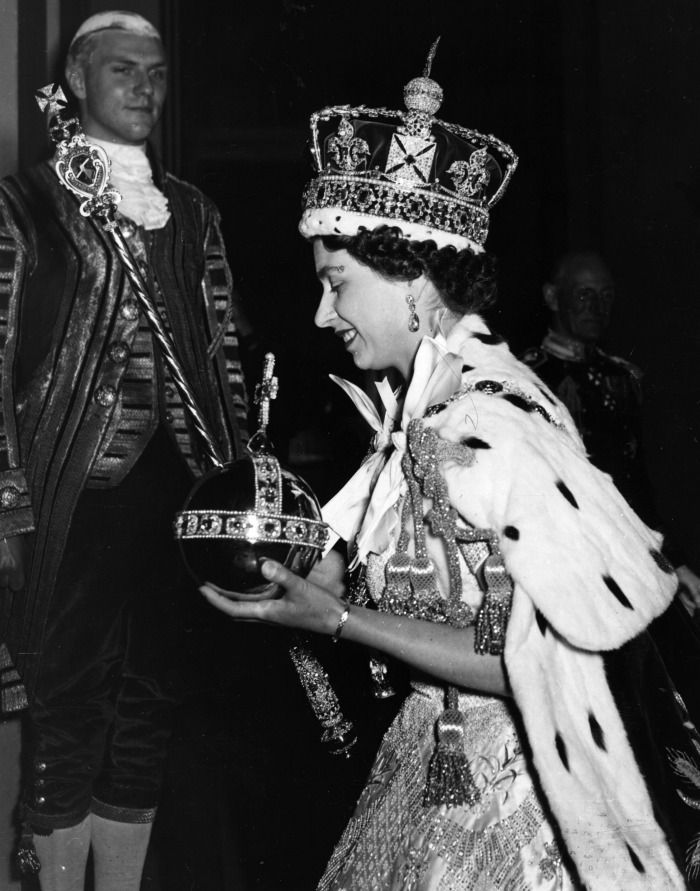 In a clip, shared by the BBC, she tells royal commentator Alastair Bruce: "Fortunately my father and I have about the same sort of shaped head. But once you put it [the crown] on, it stays. I mean, it just remains on." She goes on: "You can't look down to read the speech, you have to take the speech up. Because if you did your neck would break, it would fall off. So there are some disadvantages to crowns, but otherwise, they're quite important things."
According to reports, the crown is comprised of 2,868 diamonds, 17 sapphires, 11 emeralds and hundreds of pearls, as well as a gemstone known as the Black Prince's Ruby.
Ad. Article continues below.
Elsewhere, the Queen remembers the moment she rode in the golden carriage from Buckingham Palace to the abbey, admitting the journey felt "horrible – it's only sprung on leather, not very comfortable". Describing the coronation as "a pageant of chivalry and old-fashioned way of doing things", she goes on to share her happiness at having the opportunity to witness one coronation, and be part of a second.
The documentary will reportedly show never-before-seen footage throughout, with one clip featuring a four-year-old Prince Charles and younger sister Anne playing underneath the Queen's long robe. "Not what they're meant to do," the Queen jokes.
The coronation of Queen Elizabeth II took place on June 2, 1953, at Westminster Abbey. She was just 25 at the time, following the death of her father George VI in 1952.
The BBC has partnered with the Royal Collection Trust for the Royal Collection Season, and the hour-long documentary, named The Coronation, will air in the UK on Sunday.
Join one or many of our NEW Starts at 60 Clubs and Groups on Facebook. These will be prioritised in Facebook feeds and are proving fantastic communities! You can find all the latest news in our News Junkies Club – Australia here.
What are your memories of watching the coronation?