Psychic's shock predictions for Prince Harry's marriage and Royal baby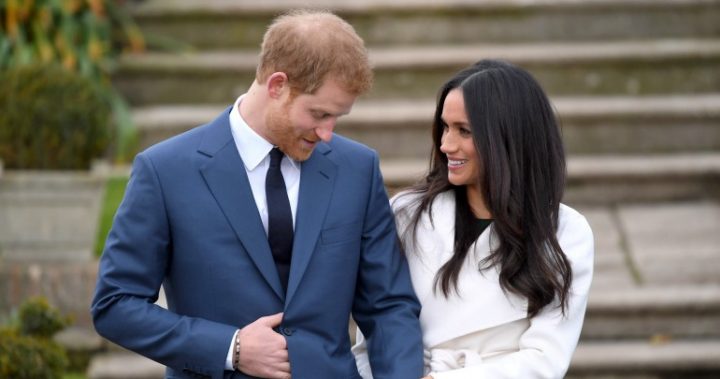 Prince Harry and Meghan Markle are the picture of happiness as they plan their future life together.
But a psychic has now made a sensational prediction that the marriage won't last – and she even believes she knows the gender of the Duchess of Cambridge's unborn baby.
Australian Kerrie Erwin appeared on Sunrise at the weekend, to discuss her predictions for the coming year for the Royal family.
And while there's good news for one couple, she's not so hopeful about Prince Harry's upcoming wedding, The Sun reports.
"I do get [feelings of] a pregnancy for her next year. But actually I don't think it's going to last," she reportedly claimed.
Ad. Article continues below.
Read more: 'The family she never had': Prince Harry on Meghan's royal Christmas
"I'd probably give it five years. I feel there is a lot of personal things going on between them because they're two very strong individuals."
She added: "Which is a sad thing. I wish them all the best. But it doesn't look good."
However, she's much more hopeful that Prince William and his pregnant wife Catherine's marriage will go the distance – and even predicted they'd be having a girl.
"I feel it's a girl. I feel really happy for them because I've always loved Diana, she's absolutely gorgeous," Erwin told the show.
Ad. Article continues below.
Read more: Blind woman who predicted 9/11 has two major predictions for 2018
"I feel like they're a very good couple. They're soulmates."
Meghan and Harry announced their engagement just weeks ago, and plan to marry in spring this year.
They have been practically inseparable ever since, and appear to be over the moon with their new life together – a sharp contrast to the shock predictions by Erwin.
Meanwhile, she also predicted Germany would win the World Cup, and flagged warning signs for the marriages of both Kim Kardashian and Kanye West, and Justin Timberlake and his wife Jessica Biel.
Do you believe in psychic predictions like this?