Princess Mary shows off extravagant Christmas tree in family video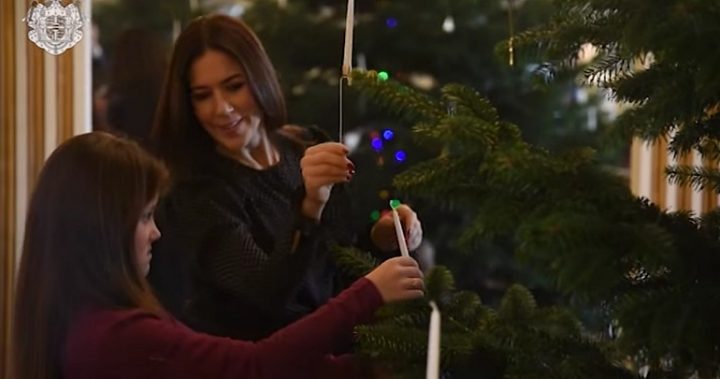 No matter how big or small your Christmas tree is, and whether you live in a castle or a cottage, decorating the family tree is a special occasion for most people.
And it seems the Danish royals are no different to millions of other young families around the world when it comes to getting into the spirit of Christmas.
The Danish Palace has released an intimate family video of Crown Prince Frederik, Princess Mary and their children hanging ornaments on their lavish pine at home in Copenhagen.
While their incredible tree is about three times the size of those you'd see in an average household there are still plenty of personal touches to the decorations.
Many of the ornaments hanging on the tree appear to be handmade and one even shows a photo of Prince Christian encased in a wooden star.
Ad. Article continues below.
While Frederik climbed a tall ladder to decorate the top of the tree, Mary is seen instructing their four children Christian, Isabella, Vincent and Josephine from the ground.
Rather than crowding the tree with gaudy decorations, the family kept in line with a very Danish aesthetic and kept things simple and uncrowded.
A photo shared on the royal family's official Instagram showed the finished product standing tall in the corner of the living room.
Have you decorated your Christmas tree yet? Do you still have handmade decorations?