Princess Mary puts casual chic fashion to the test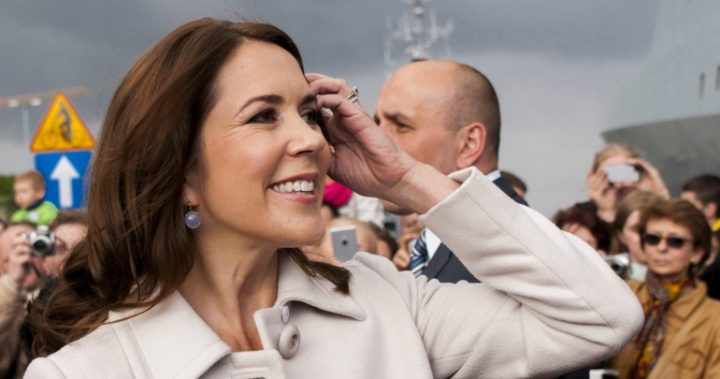 oThough Australia's own Princess Mary is usually seen donning stilettos and designer ensembles, she wasn't shy about dressing down for the right occasion. 
It's usually her sister-in-law (and doppelgänger) Princess Marie who's snapped in more casual dress, but the crown princess of Denmark attended a walkathon in Japan along with her husband, Prince Frederik, and somehow still managed to look every bit the high-flying royal in an outfit that was essentially mum-chic. 
Read more: Princess Mary stuns again with her elegant new designer outfit
In a post on the official Instagram for the Danish royal family, Mary could be seen kneeling carelessly on the ground, getting her light blue trousers a little dirty as as she happily interacted with children on her visit to the Denmark Festival and Walkathon.
Carrying only a small cross-body bag and her sunglasses, Mary couldn't have looked more in her element, with her brown hair hanging straight to her shoulders in her usual go-to style. Her cream blouse from Etoile Isabel Marant proved a popular choice, with the perfect balance of laser-cut detail and casual lines.
Ad. Article continues below.
Prince Frederik could also be seen in the video, wearing the classic smart-casual dad uniform: a red polo shirt and cream chino pants.
Read more: Princess Mary steps out in stunning bold evening dress
Mary and Frederik touched down in Japan over the weekend, and were greeted by Crown Prince Naruhito and Crown Princess Masako.
Ad. Article continues below.
Mary's ensemble was a study in soft neutrals as she matched a sheer long-sleeved blouse and knitted short-sleeved coat with black trousers and heels far lower than her usual stiletto benchmark.
Read more: It was sleek neutrals all the way as Princess Mary hits New York
Mary and Frederik's trip is timed to allow the crown prince and his wife to join in the celebrations of 150 years of diplomatic ties between Japan and Denmark.
What do you think of Mary's casual outfit?