Princess Mary laughs off embarrassing wardrobe mishap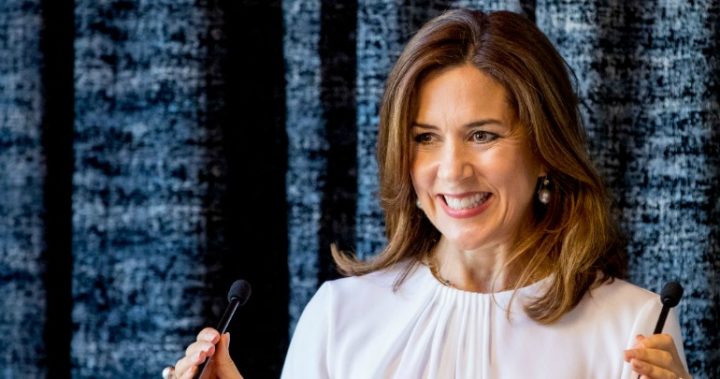 We've all been there: you think you've found the perfect dress for an occasion, only to realise that it's a little too perfect because someone else has showed up wearing the exact same thing. Turns out this embarrassing doppelgänger moment even happens to royals.
Princess Mary arrived at the Magasin du Nord Fashion Prize 2017 award ceremony in Copenhagen on October 27, only to find that board member Nina Wedell-Wedellsborg was wearing an identical gown by Danish designer Britt Sisseck. 
The Danish crown princess laughed off the double-up, and didn't mind posing with Wedellsborg for pictures, or standing side-by-side with the board member of the Magasin du Nord Foundation while on stage. 
Wedellsborg said that her choice of outfit was "absolutely coincidental" rather than an attempt to imitate the style of the Danish royal. That being said, after the initial shock wore off, it must have been somewhat of a confidence boost for Wedellsborg to realise she shared the same fashion tastes as Princess Mary. 
Ad. Article continues below.
Over the past 17 years, Mary has become something of a fashion icon, with her taste for classic designs and regal presence always attracting attention.
Despite wearing identical dresses, the two women were able to show off their own style with accessories; Wedellsborg favoured a more casual look, with chunkier black heels, rolled-up sleeves and a thick silver bangle on her wrist.
Mary, as usual, went for timeless elegance with black stiletto heels, a thick navy-blue belt at her waist to break up the busy pattern of the dress, and pearl drop earrings, with her long dark hair in a casual but stylish down 'do.  
Ad. Article continues below.
Det Danske Kongehus, the official Instagram account of the Danish royal family, also posted a shot of Mary meeting Lærke Andersen, the winner of the Magasin du Nord Fashion Prize. In this picture, at least, the crown princess of Denmark could shine on her own as Wedellsborg was nowhere in sight. 
Have you ever turned up to an event in the same outfit as someone else?