Princess Mary gets her hands dirty with Danish army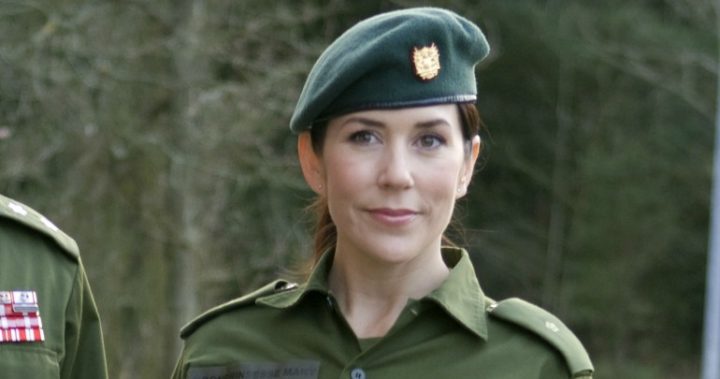 She may be a princess, but Mary certainly isn't afraid of getting her hands dirty.
The Australian-born Danish royal visited her country's troops in Mali, Africa on Tuesday, touring the army base and having a go on some of the high-tech equipment.
Mary sported her very own set of army-issued clothes for the occasion and appeared relaxed and happy as she chatted with soldiers and learned about their work in the volatile country.
The Danish army is in Mali as part of a United Nations peacekeeping mission.
The royal family shared a video of Mary's tour on their Facebook page, much to the delight of royal watchers around the world.
Ad. Article continues below.
The Danish Palace said Mary's visit was also to shine a light on women's and girl's rights in the region.
"The purpose of the visit was to highlight the rights of women and girls, and also to visit the seconded Danish soldiers under the UN peacekeeping mission," they wrote.
The princess can even be heard speaking Danish in the video — a novelty for her Australian fans!
Mary's Danish is said to be near perfect and she's worked hard to perfect her accent and grammar over the years. The Scandinavian language is now her primary and now when she does speak English, she does so with a Danish accent.
Ad. Article continues below.
The princess was back in her homeland today and attended the opening of the International Children's Literature Festival Hay Festival Aarhus.
She was photographed inspecting the children's artwork and chatting with them about their projects.
Are you a fan of Princess Mary? Have you followed her royal journey over the years?