Princess Mary dazzles in red at royal New Year's reception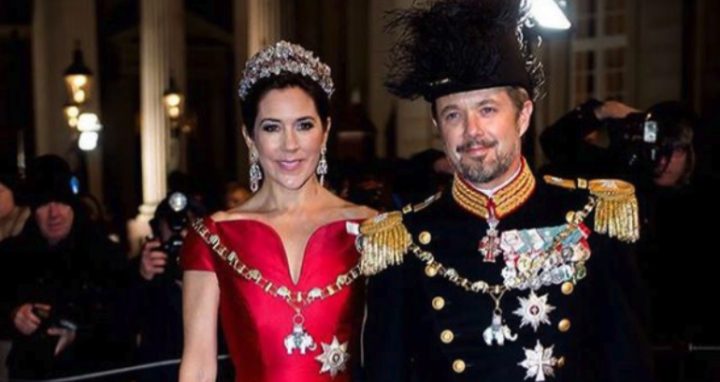 Princess Mary looked as glamorous as ever as she and husband Prince Frederik stepped out for the annual New Year's Banquet in Amalienborg Palace, Copenhagen this week.                            
The Crown Princess wore a stunning floor-length red satin gown for the reception on 1 January, together with the Ruby Parure Tiara and ruby and diamond earrings she often wears to key official functions.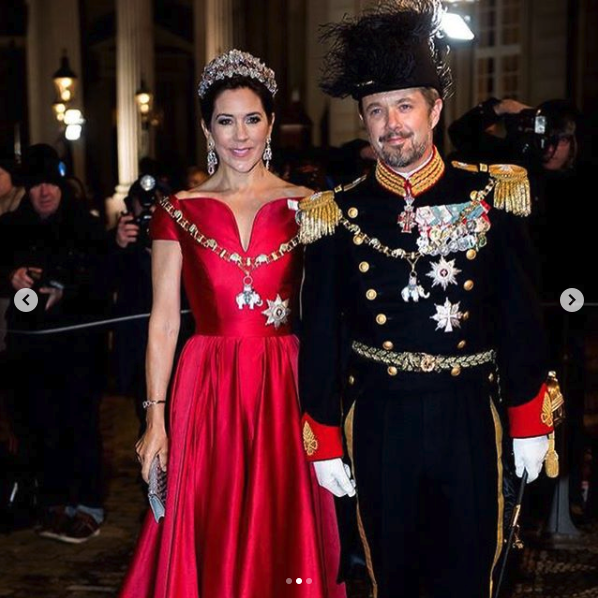 According to The Court Jeweller, the tiara has an interesting backstory that dates "back two centuries to France and the extravagant imperial coronation of Napoleon Bonaparte," and has been in the Danish royal family since 1869.
Ad. Article continues below.
The Tasmanian-born royal also wore the distinctive Order of the Elephant around her neck. The Court Jeweller says the Order is Denmark's oldest and most distinguished royal order of chivalry, and can be dated back to 1460.
Princess Mary completed her outfit with a gem-encrusted bangle and clutch purse, as Prince Frederick wore a traditional military uniform.
Hosted by Her Majesty Queen Margrethe, the New Year's Banquet is a centuries-old tradition held for members of the Danish parliament, top officials and court management.
Ad. Article continues below.
Prince Joachim and his wife Princess Marie, Denmark's prime minister Lars Løkke Rasmussen, and foreign minister Anders Samuelsen were amongst the other guests who enjoyed the festivities.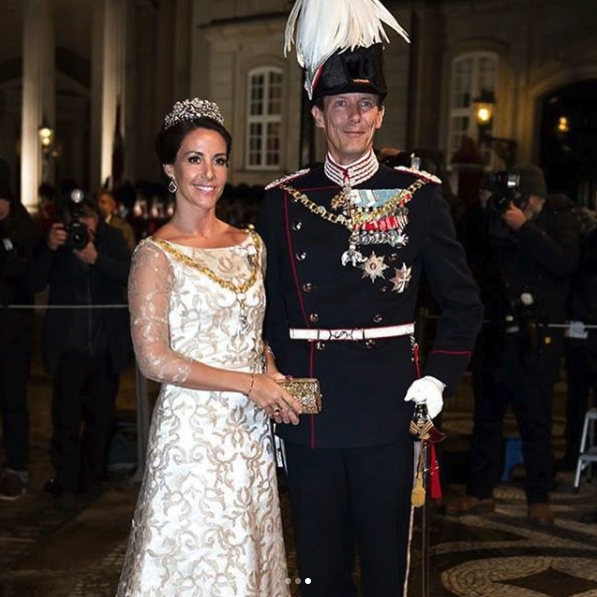 The official Danish Royal Family website says of this event, "For centuries, the royal house and the Danes have liked each other a happy new year and thus happiness and prosperity for the whole kingdom." 
"The origins of today's New Year's Eve and New Year's Eve are lost, but in the middle of the 1600s, the events are referred to as an old custom around the turn of the year, and the basic elements are still the same."
Do you think such long-standing traditions are relevant for today's royals?