Princess Eugenie serves up some classic glam at lavish event in London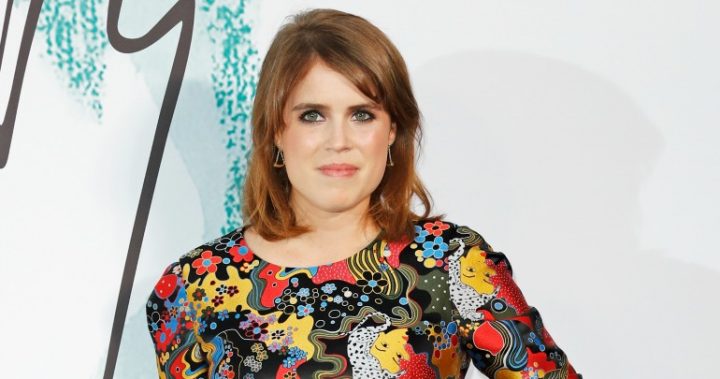 Is it just us or is Princess Eugenie looking more like her mother as the days go by?
While she's a stunning woman in her own right, we couldn't help but notice the resemblance to Sarah, Duchess of York, when she attended a recent event in the UK.
The 27-year-old Royal was spotted at the House of Lords in London for the Be Cool, Be Nice book launch.
Ad. Article continues below.
For her outing, Queen Elizabeth II's granddaughter opted to wear a more elegant outfit than we're used to seeing her in.
Read more: Princess Eugenie dons daring footwear as she hosts exhibition
Wearing a fabulous Alice + Olivia floral print fil coupé chiffon number for the launch, Eugenie easily stole the show as she mingled with some of England's biggest names.
Her full-sleeved green dress was covered in beautiful gold flowers and complimented the princess' curvy figure.
Ad. Article continues below.
She didn't have an extravagant hairstyle for the event, but it was enough to show off her glowing face.
Read more: Sarah Ferguson and Eugenie get in on the royal action
She topped off her look with a ring and set of simple earrings, and wore a stylish pair of black pumps for the event.
If you are looking to replicate the look for yourself, your daughter, or granddaughter, be warned, it will set you back £460 (A$792, US$610).
Ad. Article continues below.
The event aimed to use positive influencers, such as Princess Eugenie, to encourage more people to use websites such as Facebook and Twitter in a less negative way.
While other members of the Royal family are regularly spotted on the glamorous social scene, Princess Eugenie usually prefers to keep things more low key.
Last month in London, the art gallery associate director was spotted wearing a surprisingly casual outfit for a Royal on the red carpet of a film premiere.
Still, we think it's great that it's great to see the younger royals doing their part for society.
Do you think Princess Eugenie looks like her mum? What's your favourite outfit to wear at a special event?