Princess Diana's butler betrays her again with sordid revelations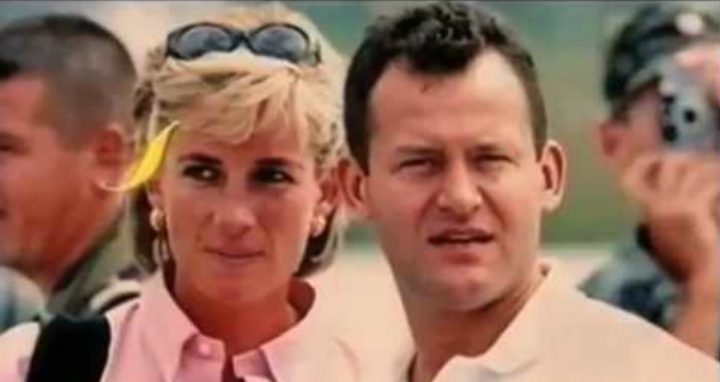 Just when you think there can be no more sordid secrets Princess Diana's butler Paul Burrell can reveal, he comes up with a new one.
The former royal aide has reportedly been paid £10,000 ($16,230, $US$12,870) by the UK's Channel 5 to reveal intimate details of the Princess of Wales' battle with bulimia, including how he helped encourage her eating disorder, according to The Sun.
"I'd have done anything for Diana," he says.
The newspaper reported that Burrell would also tell how he took Diana for colonic irrigation treatments, and gives creepy details about seeing her body after she was killed in a car accident in Paris 20 years ago.
The Channel 5 interview is for a show called In Therapy, on which high-profile Brits talk with a psychiatrist about their mental health issues. In Burrell's case, he's expected to discuss the anguish he felt after Diana was killed and about coming out as gay after a 33-year marriage to a woman. 
Ad. Article continues below.
The show is due to air on Monday night in the UK.
Princes William and Harry have blasted Burrell before for revealing their late mother's secrets, calling his revelation in a 2003 book called A Royal Duty "a cold and overt betrayal". They put out a statement at the time saying that Diana would have been mortified by the indiscretions.
"It is not only deeply painful for the two of us but also for everyone else affected and it would mortify our mother if she were alive today," the princes, then just 21 and 19, said. "If we may say so, we feel we are more able to speak for our mother than Paul. We ask Paul please to bring these revelations to an end."
Instead, Burrell wrote a second book, The Way We Were: Remembering Diana, in 2007. Reports put the money he had made through the books and various television appearances to discuss Diana in the millions of pounds.
Most recently, he angered many when he said that William's wife, the Duchess of Cambridge, did not have Diana's charisma. But he also said that the tapes broadcast by Channel 4 recently, of Diana speaking to her speech therapist about her marriage and private life were "a step too far"
What do you think about tell-all books and interviews?