Prince William opens up about 'best mate', brother Harry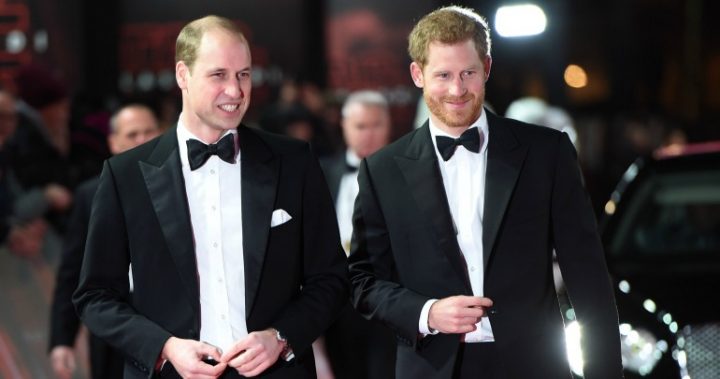 When you're feeling a little down there's nothing like a laugh with your best mate to lift your spirits and for Prince William that laugh usually comes from his brother, Prince Harry.
The Duke of Cambridge spoke fondly about his little brother on Wednesday during a chat with British football legend Rio Ferdinand and for the Campaign Against Living Miserably (CALM), a charity that works to prevent male suicide. People reports William said he and Harry have shared a close bond since childhood, with the death of their mother, Princess Diana, forging their relationship.
"Our relationship is closer than it's been because of the situation we've been through," he said. Losing our mother at a young age, it's helped us travel through that difficult patch together. You're like-minded. You go through similar things, it's a bond and it's something you know you've tackled together and come out better for it.
"That's the thing about being a best mate, inevitable one of you is sometimes on an up while the other is on a down. You're always there for each other and repaying that favour."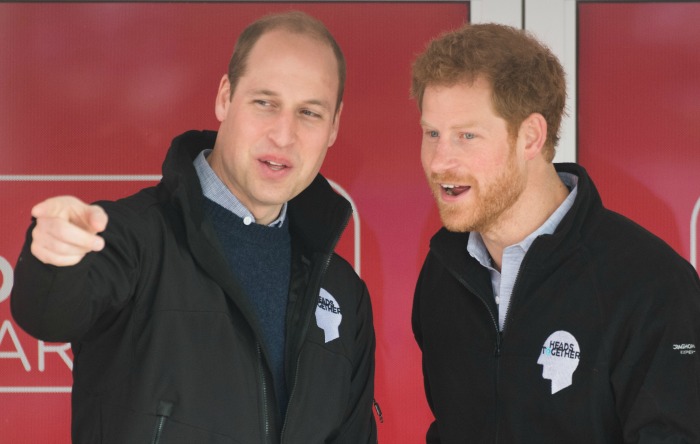 While the two are extremely close, William joked that Harry is yet to officially ask him to be best man at his wedding to Meghan Markle in May.
"He hasn't asked me yet, just to clear that up. It could be a sensitive subject," he laughed.
Prince William reveals Harry hasn't asked him to be best man yet pic.twitter.com/mBk13iUglw

— The Telegraph (@Telegraph) January 10, 2018
Ad. Article continues below.
William went on to say having Harry by his side during the difficult years after Diana's death helped him through his grief. "Personally, I didn't want to be a burden. So I knew that if I trapped this inside and it got worse, and inevitably I would get worse in the future and I'd be a burden to my friends and family," he said.
"I didn't want that for my life. I didn't want the traumatic moment that happened to me to then affect my life for the rest of my life, and I knew my mother wouldn't want that for me either. So I actively went around dealing with it. Talking about it.
Ad. Article continues below.
"We've got to break that down where it's okay to talk. Sons, fathers, it's okay to have that chat. Someone's got to be the brave one and take the first step. Say I'm putting it out there: That upset me, or that pissed me off. You've got to take that initial step to bring that conversation to a head."
The brothers spend plenty of time together these days; they're next door neighbours at Kensington Palace. Harry has spoken in the past about how much he loves popping over to see his nephew and niece, Prince George and Princess Charlotte. The day after the Palace announced Harry's engagement to Meghan, William joked to the press that he hoped it meant his brother "stays out of my fridge, it will stop him scrounging off all my food".
Are you close with your siblings? Is it nice to see William and Harry so close after all they've been through?