Prince Harry admits the 'downside' to dating a gorgeous TV star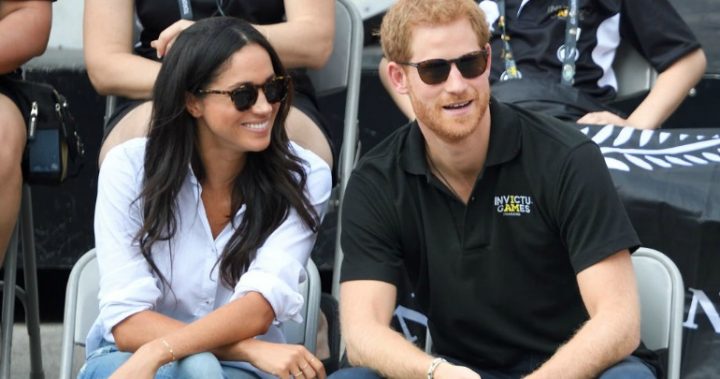 There are downsides to dating a beautiful, wealthy TV star. Really!
Prince Harry's clearly recognising some of the less great aspects of dating the gorgeous Meghan Markle, as he joked to fans at a remembrance ceremony in Westminster.
Asked by Matt Weston, who lost both legs while serving in Afghanistan in 209, where "his missus was?', the prince told him that she wasn't able to attend the event to honour Britain's war dead.
"I asked if she would come next time because she's awesome, and he said he couldn't hide her anywhere," Weston told People magazine.
Ad. Article continues below.
That's certainly true – the couple have camera lenses trained on them whenever they step out together, amid speculation that their engagement is imminent. The couple were unable to keep their relationship under wraps for long and although they try to have private dates, they're almost always photographed, even when trying hard to be low-key.
This was particularly evident at the recent Invictus Games in Canada, where Markle films her TV series Suits. The pair couldn't even have a private smooch in the dark without being caught on camera. 
Ad. Article continues below.
The conversation with Weston was lighthearted moment at an otherwise sombre ceremony, but it's no surprise that Prince Harry was happy to have a bit of a banter with admirers.
As Elton John told Hello magazine in a new interview, the young prince had inherited a "rare gift" from his mother, Princess Diana.
"He's got his mother's ability to talk to people and make people feel at ease. Make them feel loved. Make them feel important and that's a wonderful gift to have," the singer, who was a close friend of Diana's, told Hello.
Do you envy the royals their lives of luxury, or would having the constant attention of the media be to much of a downside for you?