Prince George given super-cute honour to mark special anniversary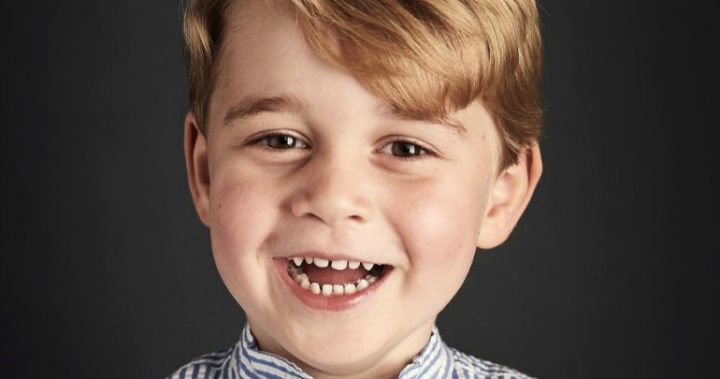 This is going to make Prince George the envy of toddlers all around the globe!
If you've had children or grandchildren over the past 30 years, chances are an animated show called Fireman Sam has been a huge part of their TV viewing habits.
The cartoon follows a fireman named Sam and his friends as they regularly help members of their town when they get in trouble.
Now the show, which is celebrating an incredible three decades of entertaining children, is set to introduce a character based on Prince George.
Nine Honey suggests that Prince William and Catherine have publicly referenced their son's love for the show on a number of occasions.
Ad. Article continues below.
Read more: ISIS threatens to attack Prince George at school
Back in 2016, the Duchess of Cambridge was spotted purchasing a Fireman Sam book at a charity store opening. She told onlookers that Sam was her son's favourite.
The couple also appeared on BBC Radio 1 earlier this year, where they explained that Sam was a big part of little George's life.
"Fireman Sam has taken an awful lot of interest," Prince William said. "George has gone past his Peppa Pig stage."
Ad. Article continues below.
Read more: Outrage over controversial article about Prince George
The Express reports that Prince George's character will make his debut next year.
He will be known as the Prince of Pontypandy, and while George won't be providing the voice for the animated character, the creators will make sure that they pay homage to the young royal.
Speaking to the Express, the series' senior producer Ian McCue said he was looking forward to introducing the new character to the show's eager audience.
"We can't wait for fans to see the special royal episode and the new series which will be out next year," McCue said. 
Ad. Article continues below.
"The show and brand continues to go from strength to strength with stories of bravery and action all rooted in the small and caring community of Pontypandy based in Wales."
And it won't just be the Brits who get to enjoy the episode. The show currently broadcasts in 155 territories and has been translated into 36 languages.
Here's hoping George doesn't grow out of Fireman Sam before the episode airs.
What do you think of the tribute? Is this something you've ever enjoyed with your own children or grandchildren over the years?