Prince Frederik leaves Winter Olympics for sick father's bedside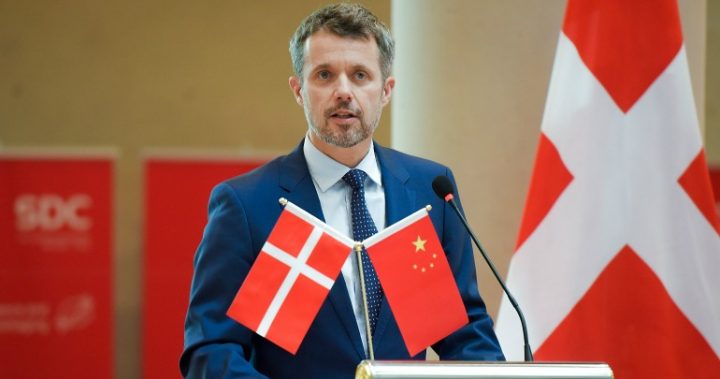 Crown Prince Frederik of Denmark has flown home from the Winter Olympics to be at his father's bedside after the Palace announced Prince Henrik's condition had "greatly worsened".
Frederik, who is married to Australian-born Princess Mary, was in South Korea to cheer on the Danish Winter Olympic team. The Danish palace said in a statement on Friday that Frederik was on his way to Denmark after learning of his father's sudden decline.
Local media reports that most of the royal family is holding vigil at Henrik's bedside. The French-born prince was diagnosed with dementia last September and has been battling a series of health issues in recent months.
He was hospitalised last week after complications from surgery to remove a benign tumour in his leg.
Anticipation around Frederik's trip to South Korea had been building for months, but ultimately, it appears he knew it was more important to be with his father. Frederik is a keen sportsman and was attending the games in his role as an IOC member.
Ad. Article continues below.
Just yesterday, the Palace shared photos of him smiling with athletes in PyeongChang.
Ad. Article continues below.
Frederik's father made headlines last year prior to his dementia diagnosis for his erratic behaviour and a series of seemingly bizarre interviews in which he claimed he didn't want to be buried next to his wife, Queen Margrethe, and vented his anger about never been made King.
It was only weeks later that he received his diagnosis and the Palace announced he would be cutting back on royal duties.
It's no doubt a difficult time for Frederik and his younger brother Prince Joachim. Princess Mary and Joachim's wife Princess Marie are said to be supporting their husbands at Henrik's bedside.
One person who understands what the brothers are going through better than most is Mary, having lost her own mother at age 25. She's previously said she felt "alone" when her mother Henrietta died, and will no doubt be doing her best to support Frederik during this difficult time.
Ad. Article continues below.
"I felt alone in my pain," Mary told Danish TV and radio station DR in 2015. "As if nobody understood what I was going through and I had come to a standstill while the whole world around me kept moving forwards."
"I would have liked to have spent more time with her," she added.
Do you have a message of support for the family? Can you relate to the pain of losing a parent?