Palace releases gorgeous flashback videos of Royal Family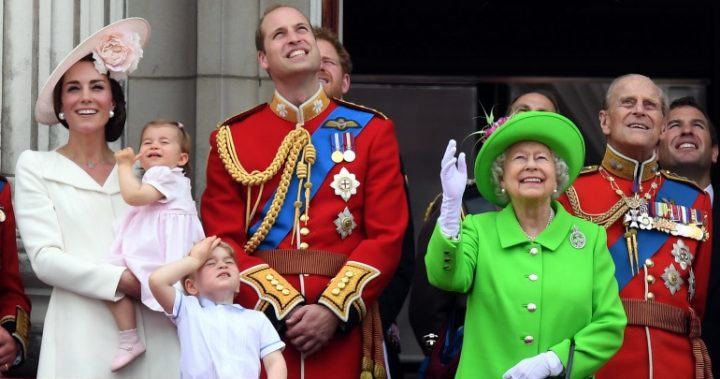 The New Year may be here, but the Royal Family isn't quite done celebrating 2017 yet.
It was a big year for the British royals, from Prince Philip's retirement to the Duchess of Cambridge's third pregnancy, and Prince Harry's engagement, so there's certainly plenty to celebrate.
Now, or the first time, the Royals have released a series of flashback videos showing all the highlights of the past year and a few special moments Royalists may have missed along the way.
Kensington Palace released four videos on social media, each with a different theme.
The first shows some of the best moments from the Duke and Duchess of Cambridge and Prince Harry's UK engagements throughout the year, with everything from Kate's stunning red carpet display at the BAFTA's and the trios garden party at Buckingham Palace.
Ad. Article continues below.
Ad. Article continues below.
The young royals made a number of significant international trips in 2017, with Harry spending time in both Australia and Canada for the Invictus Games, and William and Kate traveling across Europe to help strengthen ties between the Royals and European Union following the 2016 Brexit vote.
Ad. Article continues below.
The Palace also released a special video highlighting the trios extensive charity work, most notably their extensive work in mental health.
All three royals broke the mould in 2017 when they opened up about their own mental health struggles — a move that has been praised by mental health organisations around the world.
Both William and Harry revealed for the first time the depths of their struggle to come to grips with their mother's death, while Kate opened up about the pressure of motherhood in the public eye.
Ad. Article continues below.
The final, and most touching video, looks at the key family moments for the royals — and there were certainly a few!
An adorable Princess Charlotte received her first posey in Germany, while Prince George had his first day at school.
William, Harry and Kate (who was secretly pregnant at the time) opened the Sunken Garden at Kensington Palace in honour of the late Princess Diana, and just months later, Harry announced his engagement to American actress Meghan Markle.
Ad. Article continues below.
Of course it was also a significant year for the Queen and Prince Philip, who celebrated their 70th wedding anniversary.
Philip also retired from his royal duties in August, with his last and 22,219th solo engagement witnessing the Royal Marines military parade at Buckingham Palace.
What was your favourite royal moment of 2017? Are you excited for William and Kate's new baby and Harry's wedding?