Palace posts heartwarming video celebrating royals' love of dogs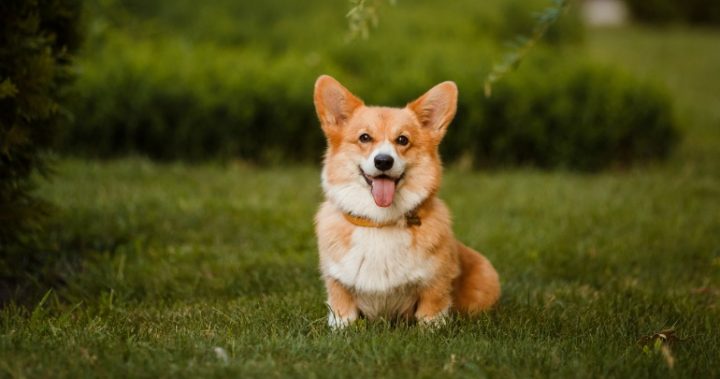 It was International Dog Day at the weekend, and even the royals were getting involved.
As the internet was flooded with pictures of cute canines, from the Heinz variety to posh purebreds, Britain's Royal Family posted its own tribute to royal dogs throughout history. The fascinating video features images of beloved hounds owned by the family since the 1800s. 
Did you know that the Queen's love affair with corgis started when she was just a child, when she and Princess Margaret were given Dookie in 1933 by their father, the future King George. She was seven and Margaret just three at the time. According to reports, Elizabeth picked Dookie from a choice of three pups because he had the longest tail "so we can see whether he's pleased or not".
Before the corgis, however, the Royal Family were pug devotees, with Queen Victoria owning as many as 38 over her lifetime. Her first was called Venus, the cute video explains. She also owned Looty the Pekingese, who she was given in 1861, making him the first of the breed in the UK.
Ad. Article continues below.

The royals weren't all about fancy dogs, though. They've also owned ones from the Battersea Dogs Home. And one, a terrier called Caesar, was so beloved that he took part in King Edward's funeral procession in 1910.
The Danish royals, meanwhile, were also celebrating International Dog Day, with an adorable Instagram post of Princess Mary and Prince Frederik's children with their grandmother, Queen Margrethe, and grandfather, Prince Henrik, on Sunday at Fredensborg Castle with a litter of cute dachshund puppies.
The puppies belong to Prince Henrik's dog Tilla. A few days earlier the family posted a lovely video of Princess Mary's new dog, Grace, playing with the puppies. Grace joined the family just months after their beloved border collie, Ziggy, passed away.
Ad. Article continues below.
International Dog Day is held on August 26 every year to celebrate the love that dogs bring to our daily lives.
Do you have a dog that adds a lot of love to your life? What's their favourite treat?