Here's how the Queen rakes in cash on the side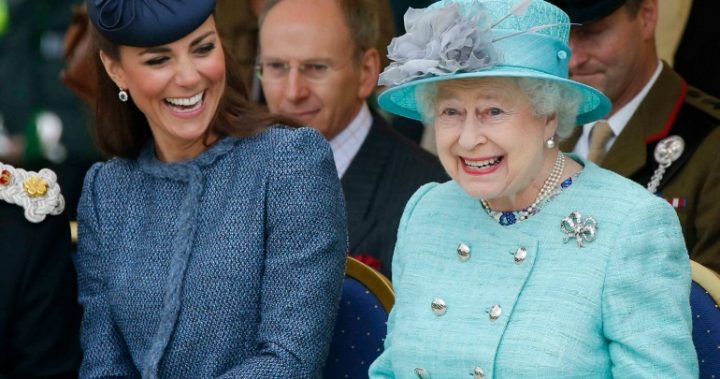 Her role as the British monarch may keep her in three-strand pearl necklaces and colourful matching ensembles, but that's not how Queen Elizabeth makes all her money. She actually has her own passion project: horse racing. 
According to an article from The Telegraph, "the Queen's horses have won nearly £7 million in prize money over the past 30 years" after 451 wins with a respectable win percentage of 15.9 per cent. At nearly AU$12 million and US$9 million, that's a tidy sum for her majesty. In 2013, the Queen even won the Gold Cup at Royal Ascot, making her the first reigning monarch to do so in the race's 207-year history. 
Now, the next question on everyone's lips is probably, "Where does all that money go?" The Telegraph reports that, while the majority of the winnings are picked up by the horses' trainers, "Buckingham Palace said the matter was 'private' and declined to provide a breakdown' of the division of prizes. 
Read more: The Queen's equine love shines through at King's Troop parade
The Queen is also making headlines for another one of her side businesses: it turns out the monarch owns at least one McDonald's restaurant. The profits from this are much clearer, however; the McDonald's is located in the Banbury Gateway Shopping Park in Oxford, which is part of the Crown Estate.
Ad. Article continues below.
Rather than making up any of the Queen's personal finances, the Crown Estate is owned by the Sovereign in right of the Crown, and the profit goes to the Treasury, according to Business Insider. Created by an Act of Parliament, the Crown Estate "has property worth a total of £2.4 billion" (AU$4.13 billion and US$3.18 billion).
Read more: Here's why people think Prince Harry shouldn't marry Meghan Markle
It's unlikely that the Queen has ever visited the McDonald's store, let alone ducked in for a cheeky Big Mac, but not everyone can say they own a piece of one of the most recognisable franchises in the world. 
Do you think the Queen should be entitled to keep the winnings from her horses?