Heart-warming video shows Prince Harry bonding with kids over pizza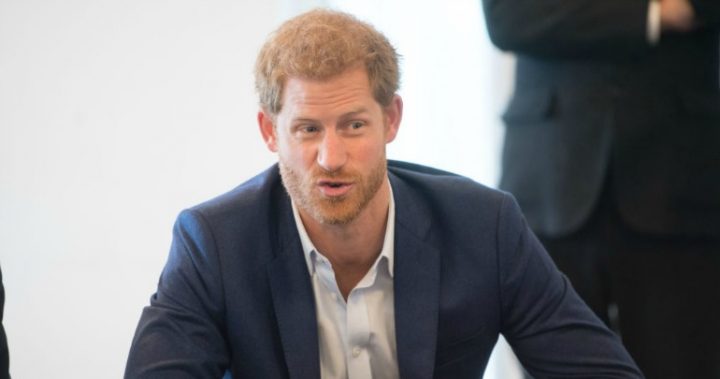 He may be a Royal but that hasn't stopped Prince Harry from being relatable with today's kids.
The 33-year-old is currently in America with former First Lady Michelle Obama.
The pair surprised children earlier this week at Hyde Park Academy, a school in Chicago's South Side.
Ad. Article continues below.
They both stayed at the school for over an hour, and engaged in many conversations with the students.
Read more: 'It takes getting used to': Prince Harry opens up on royal life
It's now been revealed what some of those topics were about.
In a clip released on the Kensington Royal Instagram page, Princess Diana's son can be seen chatting with an excited girl about pizza.
Anyone who has ever been to Chicago knows that the city prides itself on the dish, so it's no wonder an excided student took the opportunity to quiz the prince on his tastes when it comes to pizza.
Ad. Article continues below.
One girl suggested that Prince Harry try some of Chicago's famous foods, including pizza and Chicago-style hot dogs.
To the shock of the students, Harry revealed that he'd already enjoyed some of the best that the city had to offer.
"I don't even eat pizza anymore but I had pizza last night," he revealed.
"We had deep-dish and we had thin crust."
Read more: BFFs Michelle Obama and Prince Harry reunite for surprise event
Ad. Article continues below.
We wonder what flavour he got?
The school is just across from the future site of the Obama Presidential Center and will put a spotlight on the South Side of Chicago.
The focus is on inspiring these young students and letting them know how they can change the world.
In the same clip, the former First Lady told students that she saw herself in all of them: "All of you kids, you are me," she said.
"I was you. I grew up in the same neighbourhoods, so I know what you're capable of because when you look at me, you should see yourself."
We think it's great that these world figures are making themselves accessible to the future generation.
Are you a fan of Prince Harry? What's your favourite flavour of pizza?