Harry takes over beloved royal duty from Prince Philip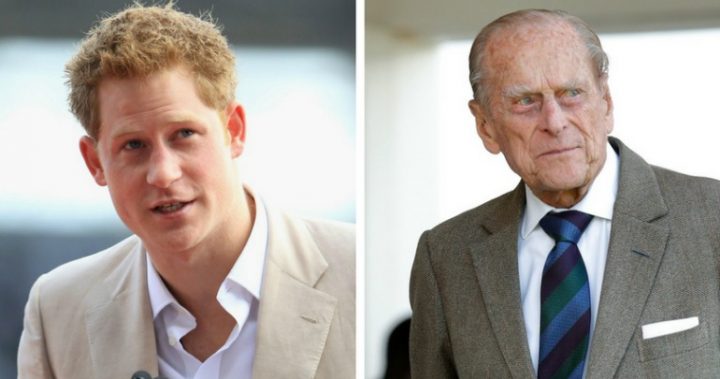 If preparing for a wedding wasn't enough, it looks like Prince Harry is set to add some more royal duties to his workload.
Kensington Palace has announced that Prince Harry is taking over a very important job from Prince Philip.
As you'll recall, the Duke of Edinburg attended his final royal engagement at Buckingham Palace earlier this year after announcing his retirement.
He attended a total of 22,219 solo engagements since 1952 and has given up some special causes that are very close to his heart.
Ad. Article continues below.
The Queen has now approved the appointment of Prince Harry as Captain General Royal Marines in succession to the Duke of Edinburg.
The official Kensington Palace Instagram page shared the news online with a photo of Harry with his grandfather.
"With The Queen's approval, Prince Harry is to succeed The Duke of Edinburgh as Captain General @royalmarines," they wrote.
Read more: Queen passes one of her most moving royal duties on to Prince Charles
Ad. Article continues below.
"Prince Harry accompanied The Duke in his final duty as Captain General today, as Their Royal Highnesses received Major General Robert Magowan, Commandant General Royal Marines and Major General Charles Stickland, Commandant General Royal Marines Designate, at Buckingham Palace."
The Duke's association with the @RoyalMarines dates back 64 years to 2 June 1953, when he was appointed Captain General in succession to The Queen's father, King George VI. pic.twitter.com/gMwAXaUtQ5

— The Royal Family (@RoyalFamily) December 19, 2017
Prince Philip spent some 64 years with the Royal Marines and was first appointed Captain General in 1953.
Fans were quick to congratulate Harry on his new role.
Ad. Article continues below.
One person wrote: "How wonderful! Congrats to the whole royal family! "
Another warned: "You have some mighty big shoes to fill sir."
A third added: "Congratulations Prince Harry I'm sure you will make your Grandfather proud! X"
Read more: Palace shares sweet photo of Queen and Philip as he retires
Sticking to tradition, he took over the role from The Queen's father, King George VI.
Ad. Article continues below.
While Prince Harry has never served in the Royal Navy, he was in the Army for a decade, proving how dedicated he is to serving his country.
It's not the first time the royals have passed on important duties this year.
Back in November, Queen Elizabeth II missed laying a wreath at the Cenotaph on Remembrance Sunday in the UK, opting for Prince Charles to take on the duties.
What do you think of Harry's new role?