Ever-youthful Queen Elizabeth shares a cheeky joke with nurses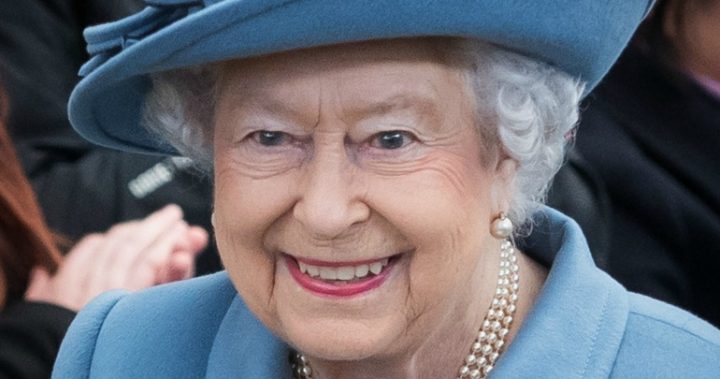 Queen Elizabeth looked lively and happy while attending a number of public engagements in the northern English city of Hull, even sharing a cheeky little joke with some nurses as she visited a hospital.
The 81-year-old royal was in Hull to celebrate it being named the UK's 'City of Culture', her first time in the city in eight years.
Hundreds of locals lined the train platform to catch a glimpse of the monarch, cheering as the royal train pulled into the city's railway station.
Ad. Article continues below.
The Queen, dressed in her signature style of sensible coat-dress and matching match, smiled broadly as she greeted the crowds while holding a bouquet of white roses. Her double-breasted, light blue jacket with a matching hat were accessorised with black gloves, her favourite style of black handbag, and pearl jewellery.
Ad. Article continues below.
Queen Elizabeth attended a number of events and demonstrations throughout the city, including a wind turbine blade factory to see the blade production line and the University of Hull to help open a new medical building and take a tour of the facility.
The BBC reported that while touring the hospital ward the Queen was given a glass of water to take some fake drugs, prompting her to joke with student nurses that "I hope it's just water" as she took a sip.
Ad. Article continues below.
Later in the day, the Queen was engrossed at a demonstration of a 'greenpower car'.
Do you like the Queen's elegant blue look?