Frosty fun! Catherine has a cheeky glint as she prepares to pelt prince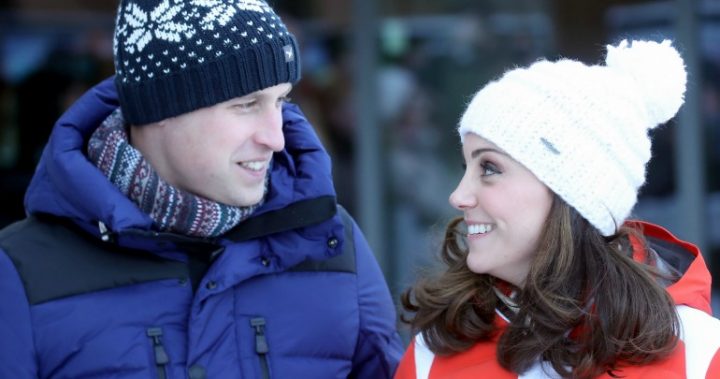 The couple that plays together stays together, or so they say. And if that's the case, Prince William and the Duchess of Cambridge should be set for a long marriage.
The couple were on the final day of their Scandinavian tour when the prince dared throw a handful of snow at his wife while they visited a ski resort in Norway. Not to be outdone, a mischievous-looking Catherine was quick to make her own, full-size snowball ready to pelt at her husband, The Telegraph reported.
The prince conceded once he saw that the duchess was serious, jokingly protesting that "it's too cold for snowballs". The couple were with Norway's Crown Prince Haakon and Princess Mette-Marit as they watched local children learn to ski before cooking sausages.
Catherine said she was sure her own children, Prince George and Princes Charlotte, would have loved to have joined them in the snow. "She said that George tried skiing last year but he was just two-and-a-half so was just starting," Line Hansen, a manager of a kindergarten at the resort, who spoke to the duchess, told the Daily Telegraph.
Ad. Article continues below.
Ad. Article continues below.
It's been an action-packed week for the royal couple, who spent two days in Sweden with Crown Princess Victoria and Prince Daniel, where Catherine showed off a series of stunning outfits, including two dresses by British designer Erdem that divided the fashion critics.
The duchess certainly hasn't shied away from getting active either, showing off her hockey skills on the ice in another cute woolly hat.
Ad. Article continues below.
It must have been nice for the prince and the duchess to meet other young royals in a similar situation to themselves. Princess Victoria, who married Daniel, who had been her personal trainer, in 2010, has a five-year-old daughter Estelle and two-year-old son Oscar.
Norway's Prince Haakon, meanwhile, raised eyebrows when he married Mette-Marit, a divorcee with a child to a convicted drug-dealer, in 2001 but the couple have gone on to have daughter Ingrid, 14, and son Sverre, 12.
Do you admire William and Catherine's ability to have fun?