Catherine may feel awful, but royals are delighted with baby news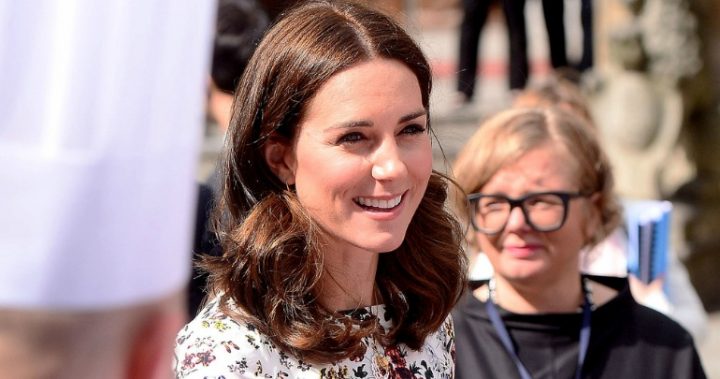 The Duchess of Cambridge is no doubt overjoyed to be expecting her third baby, but the young royal is also likely to be feeling pretty awful right now.
Catherine's morning sickness is so extreme that Kensington Palace was forced to announce the news of her pregnancy early, after she had to cancel royal engagements, as had been the case with her first two pregnancies.
As the palace announced on Monday in the UK, the duchess, who is believed to be about 12 weeks' pregnant, is suffering from hyperemesis gravidarum and is being cared for at home, with her mother Carol spotted driving out of the palace after a visit with her daughter.
Hyperemesis gravidarum is an unusually severe form of morning sickness that can cause nausea, persistent vomiting, fainting or dizziness that can lead to dehydration – Catherine was was hospitalised when pregnant with Prince George for that reason. The illness normally passes by the 15-week mark, although it can continue throughout the pregnancy.
Catherine may struggle to be in attendance when Prince George goes to school for the first time later this week. But the rest of the Royal Family will no be happy to lend a hand. 
Ad. Article continues below.
Prince Harry told onlookers that he thought becoming an uncle again was "fantastic", as he toured social enterprises in Manchester, The Sun reported. 
And in its statement on the new baby, Kensington Palace said that the Queen was delighted with the prospect of an additional great-grandchild.
Queen Elizabeth certainly looked cheerful on Monday as she opened the new Queensferry Crossing over the Firth of Forth in Scotland.
Ad. Article continues below.
Meanwhile, the British bookies wasted no time in offering odds on the royal baby's name. Ladbrokes had Alice as the likeliest choice for a little princess at 7:1, and Arthur the current top pick for a boy. 
Ad. Article continues below.
The Duchess can't be accused of keeping the bookies entirely in the dark. On a royal trip to Poland in mid-July, when presented with a cuddly toy, Catherine joked with husband Prince William, "we'll just have to have more babies". It's now apparent that the Duchess was likely pregnant at the time. 
Did you suffer severe morning sickness? How did you cope with it?