Danish prince in hospital after angry comments about wife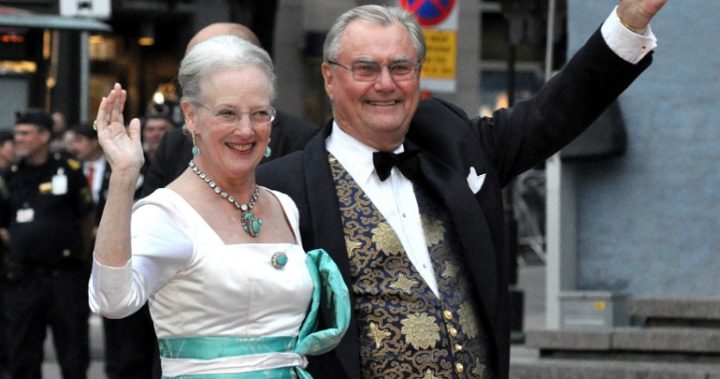 Prince Henrik of Denmark has been admitted to hospital with leg pain following complications from a surgery on his groin.
The Danish Royal Palace released a statement on Wednesday (local time) saying the divisive prince had been taken to Rigshospitalet hospital in Copenhagen with pain in his right leg.
The prince's groin was operated on in July and a balloon angioplasty was performed in his right pelvic artery.
"The Prince is being treated medicinally, and additional surgical procedures are not expected at present," the Palace said in a statement on their website.
"It is uncertain how long The Prince will be hospitalised at Rigshospitalet."
Ad. Article continues below.
It comes after weeks of backlash over his refusal to be buried next to his wife, Queen Margrethe II, who he claims doesn't respect him enough.
"My wife does not give me the respect that a regular wife should give to her husband," he told Danish gossip magazine Se og Hør.
The French-born Prince has been vocal about his annoyance at not being made king after he married into the royal family.
Ad. Article continues below.
Read more: Angry Danish prince whines about wife's lack of respect
While the couple are not legally divorced, Henrik officially retired from royal life in 2016 and moved back to France to escape the apparent humiliation of not being as important as his wife.
"I think she's let me down. I think we are doing well together, but every man cannot accept that he is not on par with his spouse," Henrik told the magazine.
"My wife has decided that she wants to be queen, and I'm very happy about that. But as a human being she needs to know that if a man and wife are married, they are equal.
Ad. Article continues below.
"It's her who makes me a fool.
"I have not married the Queen to be buried in Roskilde."
While Crown Prince Frederik and Princess Mary are often pictured smiling and laughing with the Queen, there are few photos of the pair with Frekerik's father.
Read more: Prince of Denmark throws epic tantrum over burial arrangements
Do you think Prince Henrik should have more respect for his wife? Have you ever dealt with family drama?