Candid Queen takes part in historic BBC coronation documentary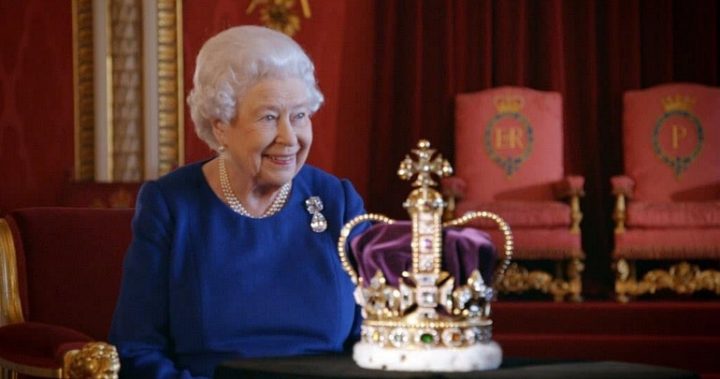 The Queen has sat down with the BBC for a special one-hour documentary about her glittering coronation 65 years ago.
The Monarch is rarely interviewed, but opened up to the broadcaster about her time on the throne and her memories of watching her father's coronation when she was just 11 years old.
"I've seen one coronation, and been the recipient in the other, which is pretty remarkable," she said.
The documentary also marks the first time the Queen has been photographed with St Edward's Crown — the crown she wore for her coronation and the centrepiece of the Crown Jewels collection.
The impressive headpiece is traditionally worn at the end of the coronation service and at the State Opening of Parliament and has been a part of every British royal coronation since the 13th century.
Ad. Article continues below.
Ad. Article continues below.
The documentary also examines the other Crown Jewels associated with the ceremony, including the orb, sceptres, sword, spurs and ring.
The BBC's director of content, Charlotte Moore, said: "It is a real honour to have Her Majesty the Queen revealing her intimate knowledge of the Crown Jewels – and fond childhood memories from when her father was crowned King George VI in this very special film for BBC One.
"In her own words, the Queen will bring to life the enduring symbolic importance of the coronation ceremonies for modern audiences to enjoy."
The Queen was just 25 when she ascended the throne after her father's sudden death. The then Princess Elizabeth was on an official tour of Africa with the Duke of Edinburgh when she heard the news.
Ad. Article continues below.
She was whisked back to Britain immediately, but it was over a year before Elizabeth was crowned Queen.
Prime minister Winston Churchill was said to have reservations about a young female taking the throne and hesitated rushing in to a coronation.
His fears were set at years over the decades though and he and the Queen formed a tight bond that has bene well-documented throughout history.
The Queen's coronation was remarkable for reasons other than her young age, too. It was the first, and so far the only, British Royal coronation to be televised — an idea often attributed to Prince Philip, who chaired the committee that organised the event.
The documentary was filmed in association with the Royal Collection Trust and airs on BBC One in Britain on 14 January.
Would you watch this documentary? Are you a fan of the royals?