Bookies are already getting in on the new royal baby name action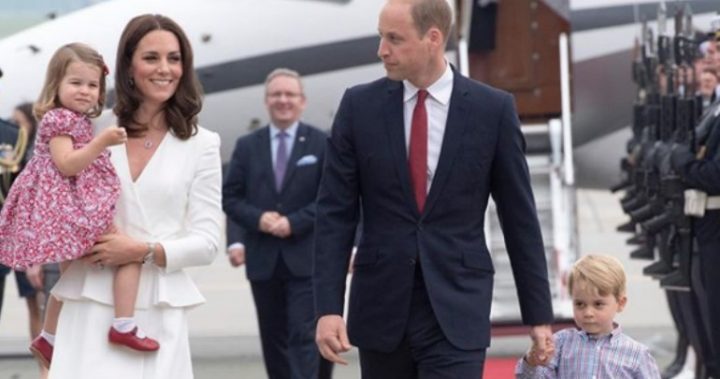 The ink has barely dried on the royal announcement of a third baby for the Duke and Duchess of Cambridge, but royal watchers and bookies have wasted no time getting down to speculating on what the name of the new addition will be. 
Ladbrokes, an online betting site, had their odds up almost immediately, with Alice coming in first for another little princess at 7:1, and Arthur the current top pick for a boy. 
As per royal tradition, William and Catherine have so far chosen to honour family members in their name choices, with George honouring his great great grandfather, King George VI, and Charlotte's middle names Elizabeth and Diana honouring her grandmother and great grandmother. 
Queen Victoria had a daughter named Alice, and Arthur is both Prince Charles' and Prince William's middle name.
Ad. Article continues below.
Alexandra and Mary, the Queen's middle names, are also up there on the potential picks for a girl, and Philip – after the Duke of Edinburgh – or James – royal, as well as Catherine's brother's name – for another little boy. 
Read more: BREAKING NEWS: A third royal baby
Kensington Palace announced the exciting news on Monday, much to the delight of well wishers all over the world. 
"Their Royal Highnesses The Duke and Duchess of Cambridge are very pleased to announce The Duchess of Cambridge is expecting their third child," the announcement read. 
"The Queen and members of the family are delighted with the news."
Ad. Article continues below.
Unfortunately, Catherine is once again suffering from the condition that saw her hospitalised in her previous two pregnancies. While many pregnant women experience some morning sickness, Hyperemesis Gravidarum is a form of severe and persistent vomiting that can lead to weight loss and dehydration, and occurs in 0.5-2 per cent of pregnancies. No doubt it would make for a miserable time, especially with two active little ones to care for. 
It means that Catherine is likely to be unable to carry out many royal engagements during her pregnancy. She is currently being cared for at Kensington Palace. 
What would your pick be for the new royal baby's name?