'A nightmare': Journalist pleads for Meghan to leave Prince Harry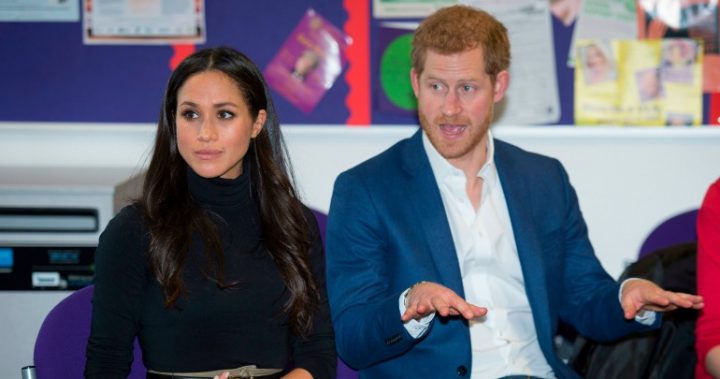 While millions of people around the globe are thrilled that Prince Harry has finally popped the question to his actress partner Meghan Markle, not everyone is sharing the joy.
In fact, one British journalist has suggested that the actress should reconsider marrying into the royal family for her own good.
Yasmin Alibhai-Brown appeared on UK chat show Good Morning Britain earlier this week, urging Ms Markle to think long and hard before becoming a royal.
Given that the pair have already gone public with their first visit as an engaged couple, Alibhai-Brown's calls may be falling on deaf ears.
Ad. Article continues below.
Speaking to hosts Piers Morgan and Susanna Reid, the journalist warned Ms Markle to stay away from the royal family.
Read more: Prince Harry and Meghan Markle delight fans on first joint visit
She branded them as a "cold and dysfunction family".
"I mean look at the examples," she told the show's hosts. "Not just Diana, but even going back to Princess Margaret. I remember Princess Margaret when she had to sign her love away. It was a raining day. I remember it very well."
Morgan pointed out that times have changed since those days, but Alibhai-Brown wasn't having any of it.
Ad. Article continues below.
"It will be a nightmare," she warned, saying that the royal family have taken The Duchess of Cambridge's personality away since she married Prince William.
The show's hosts suggested that there was a certain spark about Ms Markle and that they thought she would be a great fit for the family.
Read more: The first details of Prince Harry and Meghan's wedding revealed
"I think Diana had it and that's why she was so unwelcome," the journalist hit back.
Morgan suggested that Princess Diana was fragile even before she married into the royal family, but the writer wasn't having any of it: "I remember all the words Diana said about what her life was like, even when she was a bulimic.
Ad. Article continues below.
"The Queen, the Duke of Edinborough, even Fergie, whatever you think of her. Why didn't that marriage last? They're clearly very fond of each other."
Despite claiming to be a republican, she said that she sympathised with the way Princess Diana was used by the royal family.
Read more: Prince Harry reveals touching Diana tribute in Meghan proposal
Morgan reminded the fiery journalist that both Prince Harry and Prince William are different from the older royals, but she insisted that Ms Markle "get away" while she could.
Reid concluded the interview by reminding viewers at home that Prince Harry isn't his father and that Markle isn't Diana.
What do you think of Alibhai-Brown's comments? Is Prince Harry and Megan Markle's marriage doomed from the start, or do they have a true shot at happiness?