Royal Zara Phillips takes a tumble during Magic Millions polo match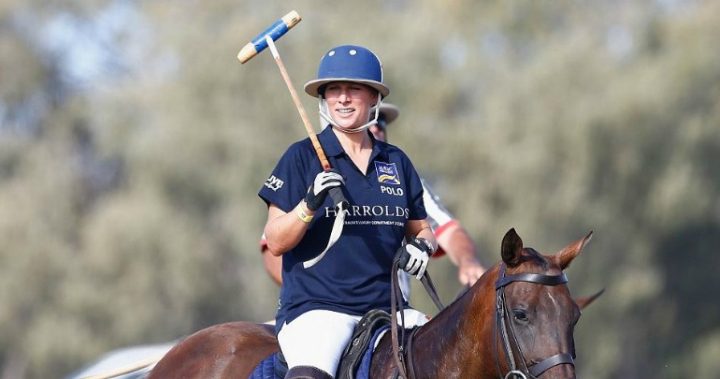 The Queen's granddaughter, Zara Phillips, took a tumble during competition in the Gold Coast Magic Millions polo on January 8.
The British Olympian — who is attending the event with her husband, former English rugby union player Mike Tindall — fell from her horse during the match. However, she quickly got herself up, dusted herself off and jumped straight back up on her horse to continue playing.
In what is the first public appearance of the pair since news of their miscarriage late last year, Tindall seemed unconcerned by his wife's fall and told the crowd "that's her will to win. She's tough, she bounces".
Ad. Article continues below.
The pair, who have been married since 2011 and have a three-year-old daughter, held hands and laughed as they made their way around the event.
Phillips looked amazing in her white lace dress, featuring elbow-length sleeves.
Tindall looked smart too, pairing a blue and white shirt rolled to the elbows with a pair of dark trouser shorts.
Yet it was all about the horses, with Phillips a patron of the Magic Millions Racing Women and Tindall a Magic Millions ambassador.
Who is your favourite member of the royal family? Have you ever had to pick yourself up and carry on? Tell us about it.