Rosie Batty criticises government over domestic violence funding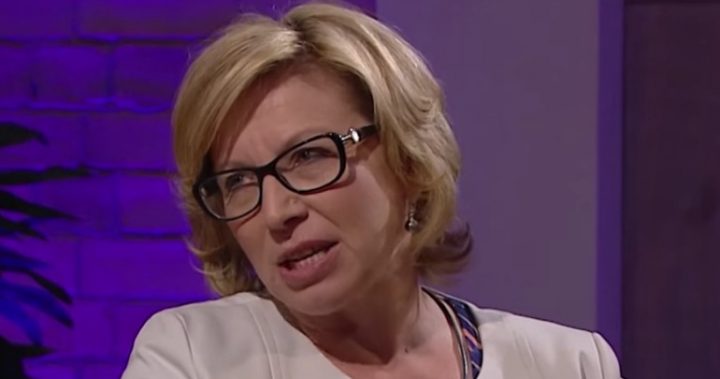 Rosie Batty has criticised the government over domestic violence funding, describing how she found it disturbing how the government could find $180 million for a plebiscite but not for domestic violence.
She told the ABC that people needed to keep pressure on the government.
"I think there are other challenges that take their time, but … what was really disturbing to me is how readily the issue of the plebiscite was put on the agenda, and $180 million found for that type of initiative, and when you're talking of the struggles to find any funding for legal, systemic reform, I find that incredulous, very confronting," she said.
While she welcomed a $30 million government commitment to frontline legal services for women, she believed more was required.
"I think that money and that funding will definitely be appreciated and be put to very valuable work, but we're already talking of a really seriously underfunded service, seriously underfunded," she said.
Ad. Article continues below.
"If you visit a country area, and I've recently been in Broken Hill, if you see the degree of work that happens on the smell of an oily rag, with perhaps in some instances one lawyer covering a whole area."
You might be wondering where her comments are coming from?
Well, Ms Batty has been at the COAG summit on family violence in Brisbane.
There she discussed a campaign for reforms to laws surrounding the Family Court.
One of those laws relates to perpetrators of domestic violence being allowed to cross-examine their victims in court.
Ad. Article continues below.
She told the ABC it was a "very small, but very significant change".
"There are many others that need to be implemented but I feel that this will be a really good first step, particularly from the Attorney-General's Department, to acknowledge this has to stop and there are solutions, and we need to make it happen," Ms Batty said.
She also spoke about awareness of the issue of domestic violence, stating that it had definitely improved.
"I think there's been a conversation that started which has led to cultural awareness, but I think we have a long way to go," she said.
Ad. Article continues below.
"We are at least seeing some change. And I think that gives me a lot of hope and inspiration, because I do travel around Australia a lot, and I do feel that there is an awareness that's being raised and a genuine conversation that hasn't happened before.
"But you know, as a cultural change, we've still got a long way to go."
What do you think of Rosie Batty's comments? Do you agree with what she said?