Ron Clarke: ahead of his times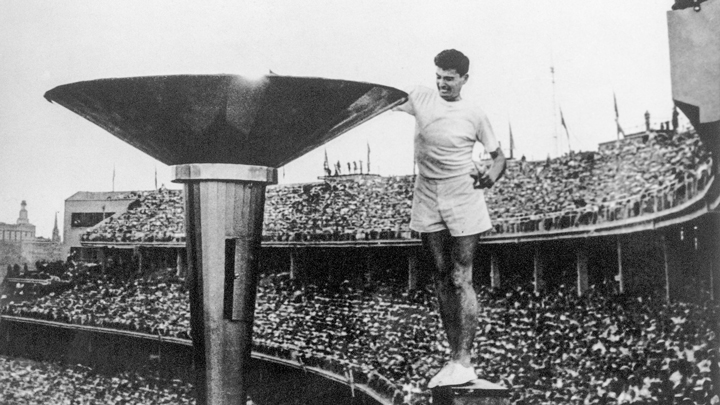 At 19, Ron Clarke lit the cauldron to open the 1956 Melbourne Olympics. His selection for the auspicious task was representative not only of his potential, but that of the coming generation of track stars.
But he hadn't qualified to run in Melbourne, and his devotion to the track wavered. He dabbled in other sports, studied accounting and got married.
In 1960, however, he moved to Heathmont and began training with the Ringwood Club in the Dandenong Ranges – teaming up with a band of class athletes that included Les Perry, the 'Mighty Atom' from the 1952 and '56 Olympics. Clarke trained hard and saw his form lift dramatically.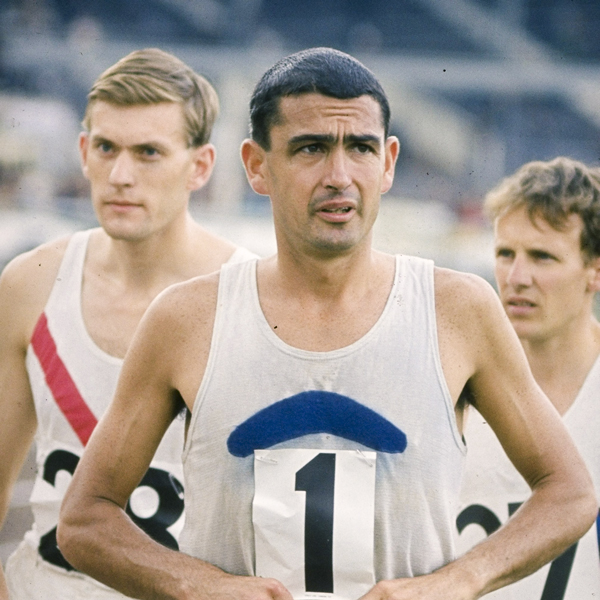 He would go on to set 18 world marks over distances from two miles to 20 kilometres. At the peak of his career, in 1965, he embarked on a 44-day tour of Europe, competing 18 times in eight countries, and set an astonishing 12 world records.
Ad. Article continues below.
But there was one prize he never attained, which has unfairly prevented his automatic installation into the top tier of running greats. Despite being the hot favourite in two Olympics and two Commonwealth (then Empire) Games, Clarke never converted his superlative talent into a single gold medal.
He would admit in later years that, had he accepted a coach's counsel to steel his tactics, things might have been different. But his great hero, John Landy, had never needed a coach, so why should he? The answer lies in a series of mid-race errors of judgement.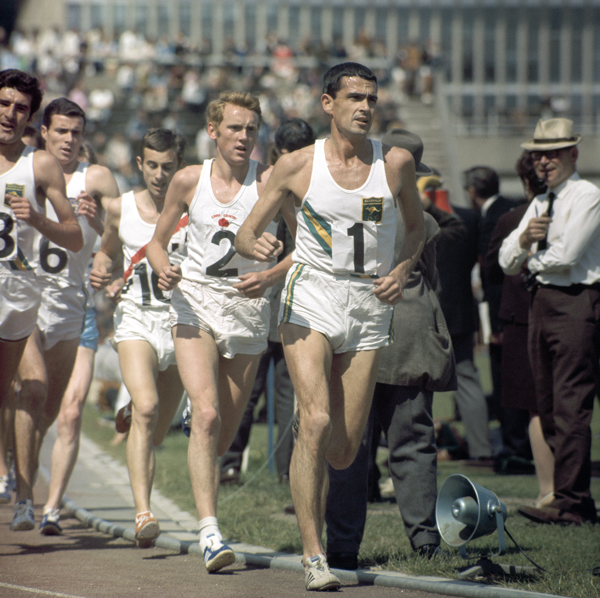 At the Mexico City Games in 1968, there were serious concerns about the effects of extreme exertion at an altitude of 7400 feet. With six laps of the 10,000m to go, two runners had already been stretchered off. Clarke kept pace with two runners who had trained at altitude all their lives, but hit the wall on the final lap, and barely made the line, in sixth place. As soon as he finished, he lapsed into unconsciousness.
Incredibly, Clarke would back up for the 5000m a few days later, and finish fifth. It would be several years before it was realised that he had ruptured a valve in his heart, very likely in that ludicrous 10,000m effort.
Ad. Article continues below.
No one can doubt the man's courage, or his place in sporting history. In 1974, Czech legend Emil Zatopek pressed a package into the Australian's hand as he departed from Prague airport. "Look after this," he told Clarke. "You deserve it."
On the plane, Clarke unwrapped the gold medal Zatopek had won in the 10,000m at the 1952 Olympics.
Ron Clarke would have his gold.