Rolf Harris victim fights back with her own song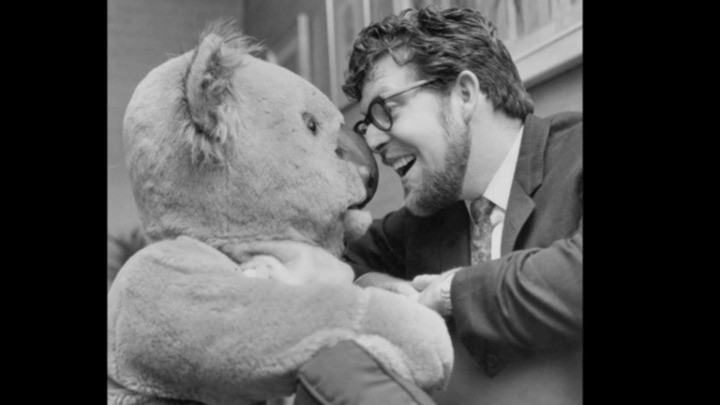 In response to the song Rolf Harris allegedly wrote from prison calling her a "slimy woodworm" and part of a "feeding frenzy", one of Rolf Harris' victims has come back at him with her own lyrical message.
Wendy Wild, who was abused by Harris when she was just seven, suffers from post-traumatic stress after being groped by the entertainer when she asked for his autograph at a junior disco.
Wendy wrote her own song for Harris to sing, published in The Daily Mirror:
"You chose me, remember, 40 years ago, you put your dirty hands on me and have not let me go.
"Now you are complaining through the papers, whinging you are innocent, from your cushy jail. I still live with the nightmare of your dirty act while all you seem to care about is your millions staying intact.
Ad. Article continues below.
"Threats from you don't seem to stop and continue to be said, private investigators watching me, fill my heart with dread.
"All of this has taken its toll and it's me that's had to squirm.
"Just when I thought you could get no lower, you say I am a worm.
"If you think your latest song will make you another hit, you're wrong.
"You're just a sex offender. Now put that in a song and sing it."
Ad. Article continues below.
Paedophile Rolf Harris shamed by victim's retaliation own song http://t.co/In3DSrahX2 pic.twitter.com/0msNawIK7V

— Daily Mirror (@DailyMirror) June 14, 2015
Meanwhile, the lawyer representing Wendy and three other victims told the British press overnight the letter Harris wrote from jail shows he has no understanding of the impact of his crimes and that he should not be granted parole.
"He shows total contempt for his victims, no understanding of the harm that he has caused and once again displays this arrogance that he did during the trial of someone who thinks he's still very rich and powerful and famous," said Liz Dux.
She added, "I strongly urge that this man is denied the right to apply for parole and if he is allowed to apply, I sincerely hope this letter is taken into account and he is made to serve his full sentence".
Ad. Article continues below.
Ms Dux said one of the victims was "totally distraught" by the letter, which was published in the Mail on Sunday.
In addition to penning offensive lyrics to a song, Harris described his prison time as being no big deal, and that he could do whatever he wanted in jail.
Harris is serving a five-year, nine-month sentence for 12 counts of indecent assault against four girls. The crimes took place between 1968 and 1986.
In the letter he allegedly wrote, which was released to the press by the recipient, Harris said he would likely be out of jail by the end of 2017, which is well before the full term of the sentence.
Tell us what you think of Wendy's lyrics. And, if it's proven Harris wrote the letter from jail, should it affect his sentence?