Rod Culleton's parting shot at Pauline Hanson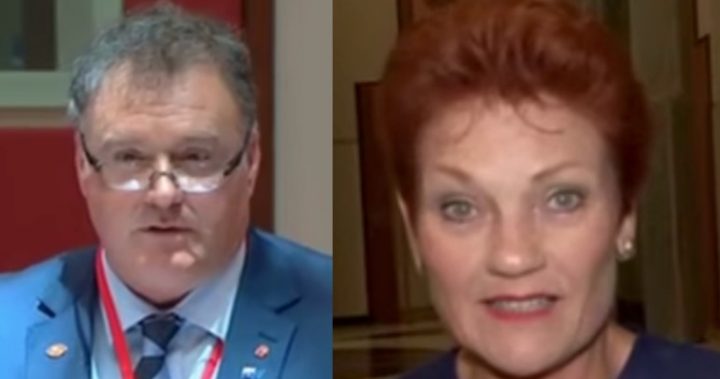 It's been coming for months now, and finally Senator Rod Culleton has resigned from Pauline Hanson's One Nation party.
If you lived in Queensland in 1998 and 1999, it might seem like a familiar situation.
Remember when party MPs were quitting the party left, right and centre after that election?
Many are pointing to the fallout after the election and comparing it to Culleton's split from the party.
Overnight, the West Australian senator took to social media and declared his resignation from One Nation.
Ad. Article continues below.
He posted a media release on Facebook and Twitter, vowing to remain in the Senate as an independent and slamming party leader Pauline Hanson.

He described "un-Australian behaviour" in the party and was critical of some of the party's policy decisions including supporting Gina Rinehart's bid for the Kidman & Co cattle empire, the backpacker tax and the royal commission into the banking sector.
"Policy decisions have been run in the morning media, with no consultation, discussion or agreement from the party room and personal attacks and undermining, un-Australian behaviour towards myself and my team has been ongoing and terms dictated to my team," Culleton wrote.
"I can no longer tolerate lack of party support for my positive initiatives including the recent abandonment of PHON's pre-election commitment to a Banking Royal Commission."
Culleton also singled out Pauline Hanson, slamming her for "public rants" against him – including her infamous "I'm the party leader" comments a few weeks ago.
Ad. Article continues below.
"The PHON leader's public rants against me have also been accompanied by demands for my resignation and control over diaries, office management and staffing by Pauline Hanson and her Chief of Staff James Ashby," he wrote.
"The irrational dictates have caused only disunity and distrust, compounded by the 'unified' vote of the other three Pauline Hanson's One Nation senators to refuse my Senate motion requesting permission to table evidence proving my innocence on charges which had already been tried twice and annulled by NSW courts."
You might be wondering how Pauline Hanson has responded?
Well, she's fired back this morning on Today and Sunrise
"He's not a team player," she told Lisa Wilkinson in an interview this morning.
Ad. Article continues below.
"He's media driven, he likes to see his name in the paper."
She also said he didn't turn up to meetings "90 to 95% of the time".
"He was running around the place dealing with his own legal battles or problems that he had, or he's too busy talking to the media," she said.
"He's hard work."
.@PaulineHansonOz talks us through the resignation of Senator Rod Culleton. #9Today https://t.co/gWL0Jg9hsZ

— The Today Show (@TheTodayShow) December 18, 2016
Ad. Article continues below.
Hanson also told Sunrise she was "glad to see the back of him".
"He was not there working with us as a team," she said.
"Rod was a pain in my backside to tell you the truth … I am glad to see the back of him. "
And she had this message to those of you who voted for Culleton and One Nation.
Ad. Article continues below.
"It's a shame that it's happened," she said.
"I am sorry to the people. I didn't expect him to be this type of man."
What do you think about this? Are you disappointed in Pauline Hanson and One Nation? Or are you angry with Rod Culleton?