Robert Redford announces retirement from acting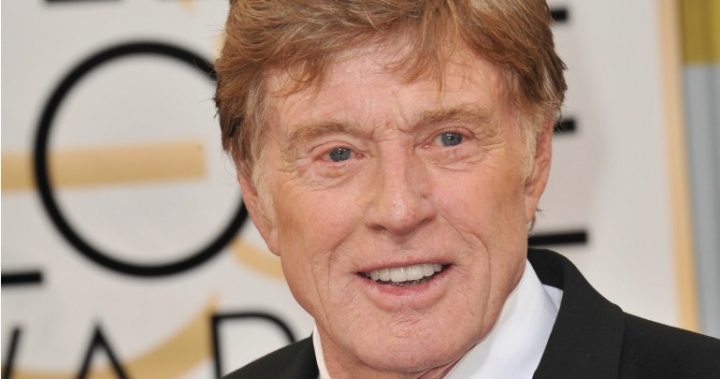 After nearly 50 years on screen, Robert Redford has announced he is retiring from acting to focus on other areas of his life.
Robert was being interviewed by his adult grandson Dylan, when he made the surprise admission.
He said he is getting tired of acting and the commitment needed for every performance and will call it a day after he finished the final two movies he is booked in for.
"I'm an impatient person, so it's hard for me to sit around and do take after take after take. At this point in my life, age 80, it'd give me more satisfaction because I'm not dependent on anybody," he said.
Robert has also dabbled with painting in the past and said he might pick up his brush again soon.
Ad. Article continues below.
"It's just me, just the way it used to be, and so going back to sketching—that's sort of where my head is right now.
"So, I'm thinking of moving in that direction and not acting so much. I've got two acting projects in the works: Our Souls at Night, with Jane Fonda, a love story for older people who get a second chance in life, and Old Man with a Gun, a lighter piece with Casey Affleck and Sissy Spacek.
"Once they're done then I'm going to say, "Okay, that's goodbye to all that," and then just focus on directing."
He also said he had found fame and his celebrity quite uncomfortable over the years and didn't handle people asking him for photos and autographs very well.
Ad. Article continues below.
It was a family day at Dylan's primary school that really brought it home for him.
"I remember that Grandparents' Day and realising, 'Jesus, Dylan and Lena, they don't know. They're probably wondering what the hell is going on here, because I'm going to Grandparents' Day but I'm suddenly not a grandparent. I'm a celebrity.'"
"People would come up to me and they wanted autographs and I'm thinking, 'Wow, this feels very uncomfortable.' It was very disturbing."
While he'll no doubt be missed on screen, it seems we might be seeing more of what he can do behind the camera in the near future.
Are you a fan of Robert Redford? Which is your favourite movie of his?