Robber sues taxpayers after being injured in jail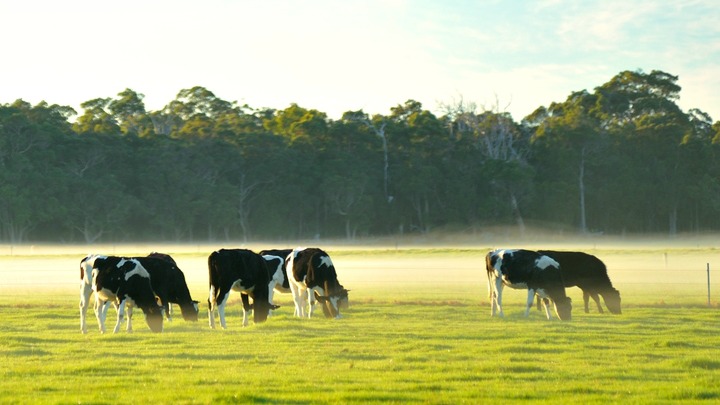 This is definitely one from the 'Are You Serious?' files. An armed robber serving time in jail for his offences was kicked by a cow on a jail farm and is suing you, the taxpayer, for his injuries.
Glenn Brian Remilton, 40, was milking the cow at the time and says he fell flat on his face when the cow kicked him on the chin and he has suffered significant spinal injuries.
The Herald Sun reports that Remilton is serving 3.5 years for robbing a 7-Eleven, and says the armed robber holds the State of Victoria to account because it has breached its duty of care by putting him in harm's way.
It should be noted that Remilton is already receiving a disability pension for his injuries, which were further aggravated in a car crash in September 2015.
He has also undergone two operations to fuse his spine and remove a part of his vertebrae to relieve pressure on nerves, according to Judge Paul Lacava.
Ad. Article continues below.
"This was undoubtedly a serious injury, which will impact your enjoyment of life for the rest of your life… and it is clear that you suffer from chronic pain radiating into your legs and arms," the judge says.
Remilton has a long history of being on the wrong side of the law.
When he robbed the 7-Eleven in 2013 he was armed with a large knife, however prior to that the judge notes he has a record of dishonesty, motor vehicle and street offences, including assaults, in two states dating back to when he was just 17. He is also a former heroin and meth addict.
The judge says his injury will make the time Remilton spends in jail "more burdensome".
What do you think? Do you agree with the robber suing for his injuries?