Paralympians shock fans by clocking faster times than Olympic gold medallist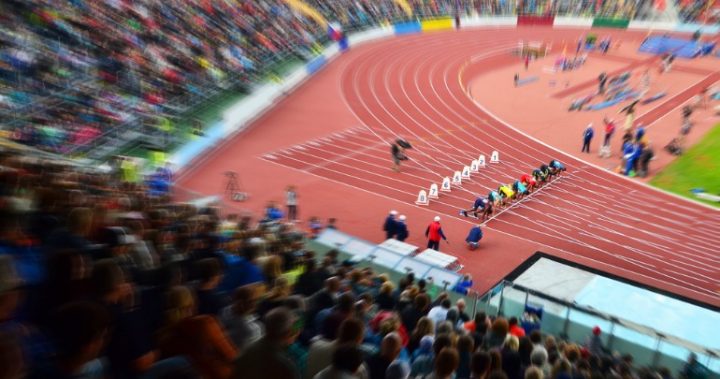 When spectators were watching the men's 1,500m T13 final at the Rio Paralympics, they had no idea they were about to witness a remarkable thing happen.
Abdellatif Baka of Algeria won the event at the Rio Paralympics in a time of 3:48.29 which is faster than the time clocked by a gold medal winner at the Olympics!
Baka is part of the T13 class of competition is for visually impaired athletes with limited vision, which the International Paralympic Committee defines as a "visual field of less than 20 degrees." By another standard, T13 athletes have "no more than 10 percent functional vision."
In other words, Baka is mostly blind. His 1500m gold medal performance also set a personal record.
"It wasn't easy to get this gold medal," Baka says. "I've been working one or two years non-stop and it's been very, very hard for me."
Ad. Article continues below.
Baka won gold but he wasn't the only one who beat the Olympics time.
In fact, there more T13 athletes beat the time and they are Tamiru Demisse of Ethiopia (3:48.59) who won silver, bronze medalist Henry Kirwa of Kenya (3:49.59) and fourth-placed Fouad Baka of Algeria (3:49.84) all also raced faster than Centrowitz, reports ABC News.
Although the race won by Centrowitz was the slowest gold medal-winning time since 1932, the feat by all four Paralympians was no simple task.
The 1,500m is traditionally a highly tactical contest — a cat-and-mouse game subject to the strategies of the competitors and the conditions of the day.
"Ideally, I like to be in second, kind of feeding off someone, whether it's fast or slow," Centrowitz said after his surprise win.
Ad. Article continues below.
"I was actually prepared for a fast race. I thought if it wasn't fast from the get-go, someone would take it in the middle.
"But I think the best thing is to be prepared for anything and have a few race strategies up your sleeve. That one I kind of handled when I was out there."
Centrowitz's winning time was 24 seconds off world record pace, while Baka set a new world record in T13.
Are you proud of these athletes?