Rio Olympics publicity blows could mean big savings for travellers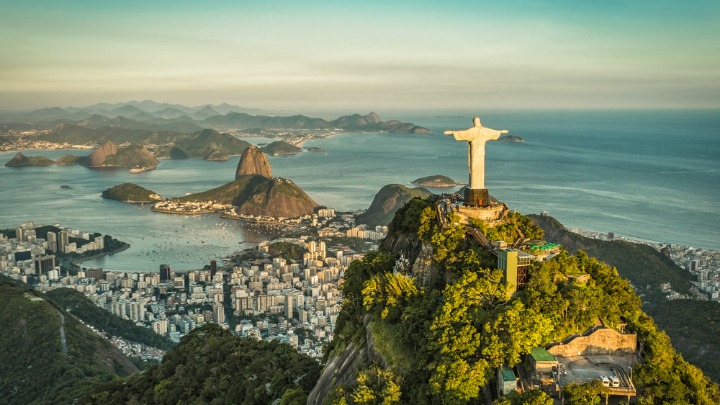 Image: marchello74 / Shutterstock.com
Whenever a big event rolls into town it's likely that hotel prices go up, vacancies go down and it becomes all the more difficult to organise a trip to that region. But that's not always necessarily the case.
The Rio Olympics might be fast-approaching, but with a series of unfortunate events occurring, including the spread of the Zika virus, the contaminated water and several incidences of muggings on the street, some people are deciding to steer clear. Fortunately for some travellers, though, that means big savings can be made.
If you're flexible with your time and want to visit Brazil, despite some of the negative publicity the country has received, then there is still time to nab a bargain and fly over. Here's how to make the most of a bad situation and enjoy Brazil for yourself.
Read more: Are the Olympics worth the risk of global outbreak?
Ad. Article continues below.
1. Be strategic with your flights
Flights to Rio during the Olympics are no doubt going to increase, but if you wait until the later part of the games, when the majority of travellers won't be travelling, you can stand to make some major savings. "Reviewing current live ticket pricing, it looks that ticket costs are better priced if you arrive closer to the end of the Olympics and stay in Rio for a week or so after," Skyscanner spokesman Randi Wolfson said. And with many people being put off travelling to the Rio Olympics because of health and safety concerns, that could mean that flight prices reduce even further.
2. Get smart about your accommodation
The central hotels and resorts are going to be incredibly expensive during the Rio Olympics, if there are any vacancies at all, so why not take a look at other accommodation options instead. Airbnb has some economical accommodation options starting at around $50 per night. It's also worth having a look at options outside of the central areas, as the further you are from the action, the less the prices are likely to be. Don't be afraid to negotiate on price, too, with potentially less travellers making the trip to the Olympics you could potentially make even more savings.
3. Take advantage of visa costs
Ad. Article continues below.
Another way to make a big saving during the Rio Olympics is on the cost of visas upon entering the country. A tourist visa for Australian citizens usually costs more than $200, but that has been waivered for people with passports from Australia, Canada, Japan and the United State who arrive in Brazil between the 1st of June and the 18th of September this year. Travellers will be allowed to stay for up to 90 days.
Read more: Athletes you should cheer for at the Olympics
4. Visit the less popular events
If you attempt to buy tickets to the Men's 100m sprint, then of course those tickets are going to be hard to come by and are probably going to break the bank. But events like badminton or handball are likely to have a smaller crowds and cheaper tickets, so check out these events instead.
5. Enjoy free activities
Ad. Article continues below.
Not all the events at the Rio Olympics are paid for, some of them are absolutely free. The marathon, for example, passes through some of the most iconic locations throughout Rio. If you set up camp and make yourself comfortable early, you could enjoy a popular Olympic event and it won't burn a hole in your wallet.
Safety tips for the Rio Olympics:
Take care of your belongings at all times, make sure you don't become a target for pickpockets
Don't walk around at night in areas you're not familiar with
Stick to high traffic areas where there are other tourists and a police presence around
Contact friends or family back home and let them know where you are and what you're doing, so if something is to happen they'll be alerted and can contact authorities
Don't carry large sums of money on you
Have a travel money back up plan
Would you travel to the Rio Olympics if you could make some serious savings? Let us know in the comments below.