Right now, there's so much for women to be proud of!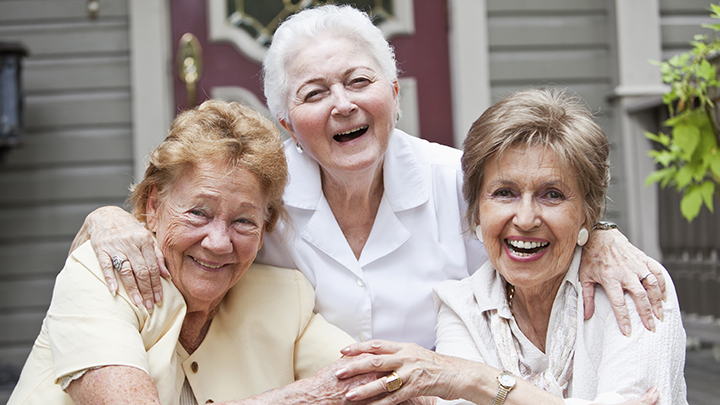 Right now, across Australia and the rest of the world there is so much that women should be proud of. Each of these things are little, but they show that women right now more than ever are empowered, strong and are working hard. So today let's celebrate these achievements because while they may seem small in the grand scheme of things, they contribute to improving the lives of women everywhere.
Hillary Clinton running for leader of the Democratic party and possibly, President
Over the weekend we reported on Hillary Clinton's decision to run for Democrat candidacy. At 67, she's a grandmother and has a wealth of life experience behind her. She could be the first female President in the history of the United States and also the first grandmother to ever be President. Someone on the site commented that after a full term she'll be 76 and we say that sure is one incredible achievement.
Ad. Article continues below.
Carla Zampatti, Australian fashion designer makes 50 years in business
The 72 year old fashion designer is one of the most iconic women in Australian business. In 1964 she turned down a minuscule pay rise and ventured out on her own. From then on, she's dressed some incredible women including Princess Mary and Governor Quentin Bryce. With no signs of stopping down Carla is proving that age will never be a limit for success.
In an Australian first, a High Court Judge will be replaced by his wife 
Federal Court judge Michelle Gordon will take the place of her husband, High Court judge Ken Hayne, when he turns 70 in June. The Australian reports that Attorney-General George Brandis said she was an outstanding and well qualified candidate and her experience in commercial law would stand her in good stead.
Cate Blanchett joins the #askhermore campaign
While speaking to Harper's Bazaar, Cate Blanchett joined the #askhermore campaign saying,  "The way women are asked about those red-carpet moments. Oh my God. It's just a dress!" and "How much more intimate can they get? 'Show us your knickers?' There is a line." The campaign has been gaining favour with women of Hollywood as they decline questions about their image on the red carpet and instead request questions about their careers and work just as men are asked.
Science finds female job applicants are favoured over equally skilled men
For so long women have struggled to find workplace equality with so many tales of employers openly favouring women over men. However according to a new study in published in the Proceedings of the National Academy of Sciences women who apply for academic roles are favoured over men despite having an identical qualification and career history.
While each of these achievements are small in the big picture, they're so meaningful and powerful for women everywhere. They give women something to aspire to, something to motivate them, something to be proud of. It's women like these who have worked hard to get to where they are that make the hard work in our lives seem so worth it, because even though we may seem distant to these women, our achievements have contributed to making the pathways of their success.
So today, we should be proud of women everywhere!
What has recently made you proud of being a woman? Share your thoughts in the comments below…