Ricky Muir delivers rousing maiden speech; calls out government for not living in the real world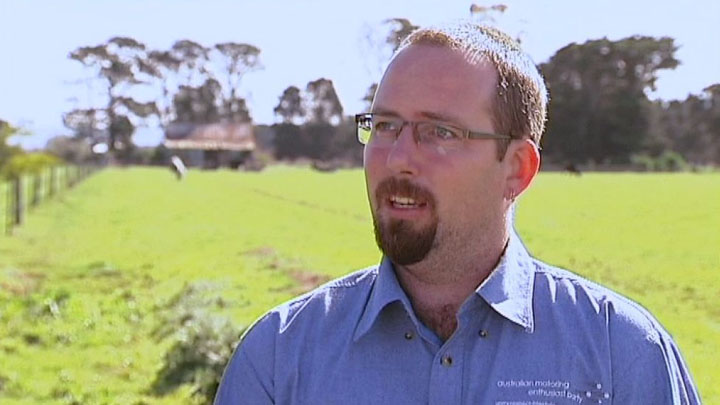 He was the butt of plenty of jokes when he was a wildcard addition to the Senate, but there's more to Ricky Muir than meets the eye. As the leader of the Motoring Enthusiasts Party, he's not exactly the most important person in the Senate, but he's definitely one to watch.
Yesterday afternoon, Senator Muir made a rousing maiden speech to the Senate and it has garnered widespread praise. So what exactly did he say that has made people believe he is a diamond in the rough?
"I wear this suit out of respect for this great chamber and the position I hold. But most importantly, I wear this suit to represent people just like me". Senator Muir would rather be wearing his usual get-up – jeans and a t-shirt – but he has shown that people from the country and from hard beginnings can make something of themselves. He rhetorically questioned why he was there but it seems he knew the answer, asking "would a rural-based, family-orientated, timber industry worker, with a love of family time, four-wheel driving, the bush, dirt bikes, and competing in motorsport put his hand up to relinquish his quiet idyllic lifestyle for the fast-paced, highly stressed, and highly scrutinised lifestyle that comes with being in the political spotlight".
He delivered a frank account into where he's come from: "I spent most of my time as a child growing up below the poverty line. I can tell you as somebody who was not born into wealth, who has had to work my way up with absolute honesty, that working-class Australia is absolutely sick to death of working our lives away just to pay the bills. And having to struggle to spend the very money we work hard to earn on actually enjoying our existence rather than feeling like a slave to the dollar". Do you agree?
Ad. Article continues below.
He also highlighted what would happen if the GP co-payment came into effect and said, "To everybody sitting in this chamber, if you think $20 a week is nothing, or just a pack of cigarettes or a few beers, you have never lived in the real world". The government infamously failed to run their GP co-payment plans past the Senate because parliament wasn't back for the year and Senator Muir called them out on it: "That doesn't sound like democracy to me".
The motoring enthusiast also struck a chord with working-class Australians when he talked of "feeling the pressure and losing sleep when the general cost of living went up by just a tiny $20".
Twitter has been going off with tweets, praising Ricky Muir for his human speech:
Beautifully human first speech from Senator Ricky Muir, showing that we need more real people not from the political class here in Canberra.

— Larissa Waters (@larissawaters) March 5, 2015
Ad. Article continues below.
Terrific maiden speech by Ricky Muir. Took a long time, but worth the wait. Tribute to family was very touching. — Mark Riley (@Riley7News) March 5, 2015
Remarkably decent, emotionally honest, values-based maiden speech from @Ricky_Muir. "Don't judge me by what I say but by what I do." #auspol

— Miriam Cosic (@MiriamCosic) March 5, 2015
Share your thoughts below.