Richie Benaud battling skin cancer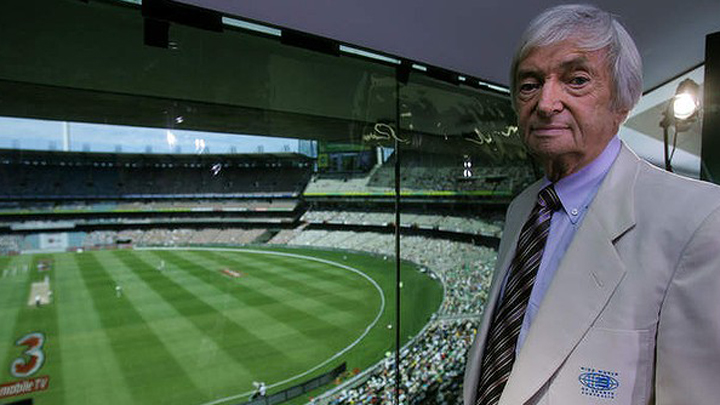 A man we all know and love, Richie Benaud, has revealed that he is battling serious skin cancer and is currently undergoing treatment to fight it.
Ad. Article continues below.
The world famous cricket commentator has made his illness public at the Nine Network's launch for summer cricket coverage. The 84 year old is receiving radiation treatment for skin cancers on his forehead and on the top of his head.
According to ABC he has said, "I'm coping with it very well – the doctors are pleased. I'm going along slowly. The cancers need to be treated." He also urged everyone to protect themselves from the sun and take the necessary precautions. "I recommend to everyone they wear protection on their heads. Eighty-four-year olds don't seem to mend as well as they used to," he told the media.
Benaud has been fighting back to good health over the last 13 months after a serious car accident left him with two fractured vertebrae. He did announce to the media that he will cover the fourth test against India at the Sydney Cricket Ground later this year. He is slowly going through physical rehabilitation and said it is paying off. "We are out every morning, doing 40-minute walks every morning and it's showing beneficial effects."
Richie, you are a great man and we hope that you are back to happiness and great health very soon.