Richard Wilkins left red-faced after accidentally declaring music icon had died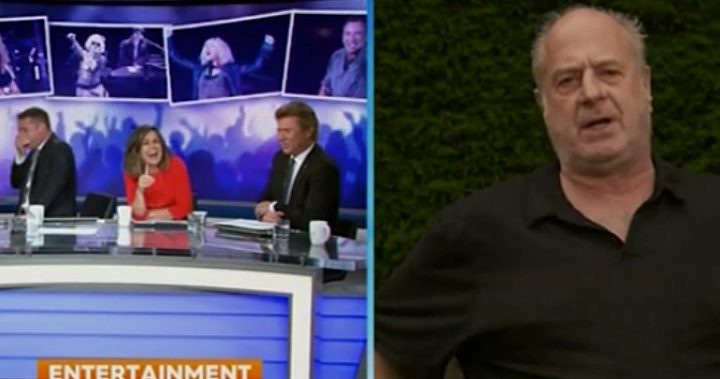 Richard Wilkins has done it again. After miss-reporting in 2009 that actor Jeff Goldblum had died, this morning Richard accidentally claimed that The Eagles founding member Don Henley was dead.
Richard was doing an interview with Australian music icon Mushroom Records co-founder Michael Gudinski when the conversation turned to the stars we've lost this year.
While running off a few names, like David Bowie, Prince and Leonard Cohen, Dickie – as he is affectionately known – added Henley to the list.
He was quickly corrected by Karl, who can be heard saying off camera, "Don Henley didn't die, Dickie" before being overcome with a fit of the giggles.
Michael, who is currently promoting Henley's tour seemed less than impressed by the call and interjected, "Don Henley's well alive, I can assure you".
Ad. Article continues below.
While he tried to carry on with the interview he was continuously interrupted by Karl, Lisa and newsreader Sylvia Jeffreys who couldn't stop laughing loudly over the top of him.
"Dickie's killed another one!" Karl can be heard saying, while Richard tersely claimed, "it was a slip of the tongue".
Michael seemed to give up after a while, unable to get a word in over the laughter.
While many could see the funny side and laughed along with them, some fans took to social media to blast the co-hosts for their behaviour.
"#TodayShow on 9. How rude was Karl & Lisa when Michael was trying, I repeat trying to talk about Don Henley. Grow up. [sic]," one wrote.
While we're all partial to a slip of the tongue sometimes, do you think it was rude of Karl, Lisa and Sylvia to interrupt the interview? Or was this actually hilarious?