Revealed: What little Prince George calls the Queen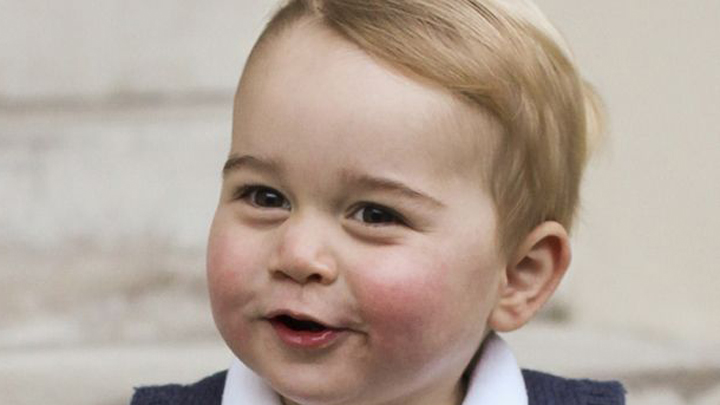 When we were deciding what we'd like to be called by our grandchildren, some of us let them choose, while others thought of a name that suited them.
It seems Prince George has followed in his Dad and uncle's footsteps in the nickname he chose for his great-grandmother, the Queen.
On the day of Prince George's sister's christening, there was a moment where Prince William was walking with little George as the crowds of people cheered and took photos.
It sounds like William said "We're going to see Granny", which is what he has revealed as his name for the Queen, as has Harry. It's a simple but cute name for Her Majesty, who seemed enamoured by both George and Princess Charlotte when they were near.
In the short clip by the Mirror, you can also see George peer into his baby sister's stunning stroller, just to check she's still there. He was dressed in a very cute red and white short and shirt combination which looks just like the outfit William wore when he visited his baby brother at hospital all those years ago.
Ad. Article continues below.
According to the Daily Mail, George calls his grandmother Carole Middleton, "Grandma".
Tell us, what do your grandchildren call you and why?