Restaurant shuts its doors following social media war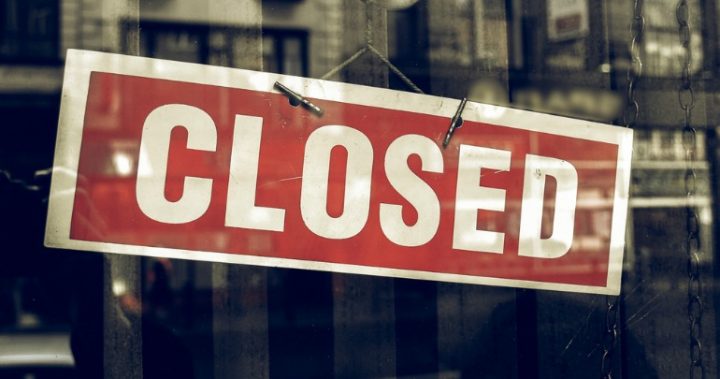 A restaurant that had an argument with a customer go viral following a negative review from a disgruntled customer on its Facebook page has reportedly shut its doors. 
According to the Townsville Bulletin, the family restaurant located on Townsville's main dining strip, CC's on Palmer, closed on Monday and has been cleared out throughout the week. 
The Bulletin reported that the restaurant's signs had been removed, and the "open" sign had been scratched off in large parts. 
The closure comes quickly after the complaint made last Saturday night on the CC's on Palmer Facebook page, which has been shut down. Another Facebook user posted screenshots of the complaint and the ensuing argument, slamming the restaurant for not being able to "take basic criticism" and suggesting that "maybe you shouldn't be in the hospitality industry."
"Honesty [sic] the worst dining experience I've had in Townsville," the complaint from customer Alex Campbell read. 
Ad. Article continues below.
"You are in a prime spot, on THE 'eat street' in Townsville! 
"I get that it was an abnormally busy night, but it was pre-booked!
"Ordered a pork cutlet, and after 2 hours of waiting, was asked if chips would be ok, as you'd A, lost the docket, and B, run out of ingredients to fill the order!"
Campbell also threw in some commentary on the cleanliness of the facilities, asking when the last time the men's toilet was cleaned was. 
"I won't be back, and will be mentioning my experience tonight at any opportunity," he wrote. 
Ad. Article continues below.
He finished by saying that "staff clearly need more training" because "something is seriously lacking", and made a plea to the restaurant to "sort your sh*t out."
Unfortunately, CC's on Palmer replied to the post, and not in the most professional manner.
"Sorry that you we're [sic] the only disappoint [sic] customer Ha ha," an employee wrote. 
Ad. Article continues below.
The exchange continued, and revealed that Campbell was a friend of an ex-employee.
"What a bunch of monkeys your mother clearly never taught you any respect," the employee wrote.
"Social media is clearly for all the clowns who think there [sic] opinions personaly [sic] matter to me this is like a day in the park."
Other commenters on the post were shocked to see the restaurant responding in this way, but the Bulletin reported that "a source close to the owner of the restaurant said they had experienced stress due to a dispute with the owner of the building when they made the comments."
Do you think the customer was right to complain publicly like this, or was the restaurant in the wrong for the way they handled the complaint?